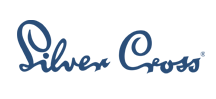 Senior Product Development Engineer - Silver Cross (UK) Ltd
Skipton, Yorkshire BD23 3JA
Silver Cross are looking to recruit a Senior  Product Development Engineer whose primary purpose is to ensure that all new product design solutions follow best engineering design practices and result in safe, durable and  reliable products.
Reporting into the Head of Technical you will have the overall responsibility for ensuring that all technical and engineering activities relating to final product quality are implemented, from initial design to after-sales. This will involve ensuring our exact specification requirements are delivered by our overseas factories. The successful candidate will seek out methods of improving product quality and reliability of through an autonomous and methodical approach. The ability to deputise from time-to-time for the Head of Technical will be required.
We are looking for someone who has experience in the field of product quality engineering, design specifications and reviews, FMEA, continual improvement, and who has dealt with Far Eastern factories and supported the engineering, design and manufacturing process relating to consumer goods. Knowledge of injection moulding design, metal tubing/forming and surface coatings is highly desirable. Experience in the field of furniture and textile engineering would be very advantageous. You will be free to travel to the Far East multiple times per year as needed to fulfil the needs of the business and have a hands on get-the-job-done attitude. It expected that you will be the first person thought of in the business for technical support.
This is a newly created role which supports our business expansion plans.
Silver Cross is a household name, loved and trusted by parents around the globe.
Silver Cross is a great company to work for. With a heritage that is very special and unique, we have developed from the now infamous bouncing suspension baby carriage which was associated with the House of Windsor and other royal families and have crafted a product range which is market leading in terms of design and development. We create the best and most innovative prams and nursery products which meet the demands and aspirations of modern families all over the globe.
Today we sell products in over 70 countries worldwide, with offices in Barcelona, Hong Kong, Shanghai and Melbourne. Our head office is located on the outskirts of Skipton which is where the role is based. Although we are a global enterprise, we do like to keep a family feel to the organisation and we are working hard to develop our people and ensure Silver Cross a great place to work.
Closing date for applications: 4 weeks after posting
35,000.00 - 45,000.00 per year