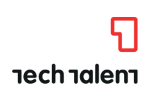 Senior Network Engineer - TECH TALENT IDENTIFIED LTD
Wembley, London ha01af
Job Title: Senior Network Engineer
Location: Wembley, Middlesex
Salary: £55-65,000 per annum plus benefits, including pension/healthcare

A leading media business is looking to recruit a Senior Network Engineer to work within their data centers and offices globally, across Routing, Switching and Security layers.

Providing and following design specs and technical standards, working to best practices you will ensure solutions are delivered collaboratively across multiple internal teams. This will continue into BAU work and maintenance and may require out of hours infrastructure support as part of a shift pattern.

This represents a great opportunity to join a well-respected business in their domain, as part of a highly skilled and proficient technology team. You can expect to learn, gain training and drive your career forward.
Senior Network Engineer Responsibilities and Duties:
Technical solutions project work, data centre builds, device configuration and software/hardware upgrades.
Network design, architecture and deployment
Troubleshooting, configuration and management of all network equipment.
Work collaboratively across internal teams including, Development, Broadcast, Creative and Infrastructure functions.
BAU maintenance
Senior Network Engineer Essential Skills and Competencies:
3-5 years' Juniper device work - Switches/Routers
Routing and WAN technologies, including BGP and OSPF
Network Fabric Architecture
Cisco Switches use with VSS, EVPC, VLAN, FEX and LACP
Security devices including Cisco ASA, Juniper SRX and Fortinet Fortigates. Ideally with policy design and changes.
TCP/IP protocols, troubleshooting with Wireshark, Netflow or Iperf
Access control and monitoring skills with AAA, Radius and TACACAS
Fibre installations, connectors and optics.
CCNP certification, or higher
Senior Network Engineer Desired Skills and Competencies:
ITIL best practice knowledge will be beneficial
Any exposure to multicast technology will also be very beneficial - such as IGMP, MSDP and PIM


***For more information about the Senior Network Engineer role send your CV now via the Apply button!***
About us

Tech Talent aims to improve the process of matching skilled & qualified employees (Talents) with employers (Companies). Traditional methods fall short of providing a curated, relevant and comprehensive list of potential talent to companies.
 Naturally, recruiting new talent becomes a real pain for growing companies, especially SME's & startups, which have no proper HR processes, manpower and access to talent. Even companies with established HR teams can benefit by streamlining the hiring process and acquiring access to a pre-curated pool of talent.
 Having developed a highly curated procedure, Tech Talent addresses the need for end-to-end quality matchmaking. We provide a platform where tech companies can find the appropriate qualified tech talent to hire based mainly on their skillset. We strive to offer employers a personalized multi-tier service that corresponds to their needs.
 At the same time individuals can register and list their skills in an innovative way, following our comprehensive methodology, so that employers can identify them in a more efficient manner.
Find out more by visiting https://techtalent.jobs/about-us
£55,000.00 - £65,000.00 per year
plus benefits, including pension/healthcare