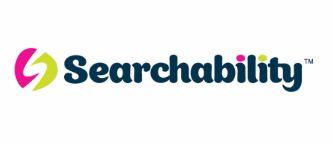 Senior .NET Developer - SEARCHABILITY
Derby, MID DE248XL
Senior .Net Developer
C# / ASP.NET / SQL / MVC
NEW ROLE WITH SOFTWARE HOUSE BASED IN DERBY PRIDE PARK
•Senior .Net Developer
• C#  / ASP.NET / SQL / MVC
•Based in Derby easily commutable from anywhere in Derbyshire, Nottinghamshire or Leicestershire
•Salary up to £42,000 dependent on experience
•To find out more information, feel free to call James on; 0115 822 3147

Based in Derby, we are looking to add a talented developer to our expanding team. We are a market leading software solutions provider and after starting work on our new flagship product last year, we have plans to further expand the team in 2019 to help us reach our goal of making our product the world number one of its type!
Sourced by: @ITJobs_E – your 24/7 twitter feed of latest IT vacancies across the East Midlands
WHO ARE WE?
We are a market leader in our field, helping our clients to improve every aspect of their business, by utilising their data to better manage their resources, make more informed decisions and to ultimately be as effective in everything that they do as physically possible! We believe in doing things properly, following best practices and only releasing products when they're perfect as opposed to getting them out the door ASAP!
WHAT WILL YOU BE DOING?
You will utilise your C#, ASP.Net, MVC, and SQL skills to help us to continue building the best software solutions on the market. You will get the opportunity to work on all of our projects and will gain excellent exposure to a number of different technologies, as well as great training and meritocratic progression opportunities...
WE NEED YOU TO HAVE...
•C#
•ASP.Net
•MVC
•SQL Server

YOU'LL HAVE THE OPPORTUNITY TO LEARN…
•Azure
•.Net Core
•AngularJs

TO BE CONSIDERED...
Please either apply by clicking online or emailing me directly to james.roberts@searchability.co.uk For further information please call me on 0115 822 3147 / 07880358149. I can make myself available outside of normal working hours to suit from 7am until 10pm. If unavailable please leave a message and either myself or one of my colleagues will respond. By applying for this role you give express consent for us to process & submit (subject to required skills) your application to our client in conjunction with this vacancy only. Also feel free to follow me on Twitter @SearchableJim or connect with me on LinkedIn, just search James Roberts in Google! I look forward to hearing from you.
Key Skills:
C# / ASP.NET / HTML / CSS / JAVASCRIPT / MVC / JAVASCRIPT / JQUERY / SQL SERVER /AZURE / ANGULAR / .NET CORE / WEB API / ENTITY FRAMEWORK
Searchability (UK) Ltd is acting as an Employment Agency in relation to this vacancy.
£38,000.00 - £42,000.00 per year