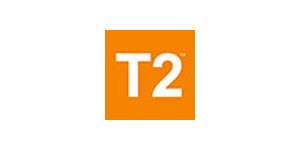 Senior Marketing Coordinator – UK/USA - T2 TEA (UK) LIMITED
LONDON, London SW1E 6QT
Role Overview
The Senior Marketing Coordinator will deliver T2's annual marketing plan that has been designed to build a T2 tea generation across the globe; a passionate group of people united by their love of tea
The role will responsible for executing the annual marketing plan and developing a local marketing plan that is aimed at driving traffic and encourage existing customers to shop one more time. Key activities include;
· Provide Local consumer insights and support to further develop Global/ Local Campaigns/ initiatives
· Support Global Marketing teams to finesse and activate; Campaigns, Product launches, Influencers, Gen-T, Social Media, Tea Society etc.
· Drive & support Retail to generate traffic locally through; PR, Events, LAM, Shopping Centre's, TS, Store Openings etc.
· Support Wholesale teams locally to; Execute agreement, Events, Marketing Opportunities
· Support Franchise Teams (where relevant) to; Execute terms of agreement
· Be Brand custodian and drive T2 Global initiative locally
As part of your role, T2's environmental and social ambitions and values must be embedded into your day to day tasks and activities and also reflected in your 3+1s.
All positions will be required to undertake roles and activities related to Business Continuity and Emergency Management in preparation for and during times of crisis.
Key Success Measures
· Driving Traffic to our Retail Stores
· Building Brand Awareness Locally
· Supporting Central Team to better activate Global Campaigns/ Projects locally
· Tea Society acquisition through Local Activity
· Key stakeholder management i.e. Local agencies
· Budget Management
Main Accountabilities
Key Responsibility Areas
Analyst - Draws conclusions and makes recommendations based on qualitative or quantitative data
· Gather information to better understand issues, problems, and opportunities
· Recommend the most effective course of action after evaluating options against decision criteria
· Develop monitoring and tracking systems to collect and review information
· Champion local customer and retail insights and ensure all T2 marketing activities and brand communication is locally relevant and engaging.
· Source data for new omnichannel activities and undertake operational and commercial analysis
Brand/Product Advocate—Ensures that actions and decisions regarding products and brand enhance the organization's reputation in the marketplace
· Manage, develop and support relationships with internal and external stakeholders
· Positive collaboration achieved with peers Globally to ensure market insights are implemented accordingly
· Positive relationships built with internal stakeholders and team members
Cross-Functional Liaison—Builds and leverages relationships with individuals from other work groups to coordinate internal resources and accomplish shared goals.
· Build and maintain relationships with individuals from other work groups to accomplish shared goals
· Effectively manage his or her own time and resources to ensure that work is completed efficiently and on time
· Range Optimisation – work with product to craft a locally relevant range of products suited to the local consumer needs.
· Lead project networks for omnichannel expansion activities and liaise with cross functional teams for timely updates
Global Market Promoter—Works to build brand image and value through traditional and innovative global marketing channels
· Use his or her own knowledge of economic, financial, market, and industry trends to develop global markets
· Plan, create and execute the annual marketing calendar that connects with the customer in a compelling way along the path to purchase driving accelerated brand awareness and sales for T2.
· Work with the global marketing team to ensure that local needs are included, and all brand communication and marketing activities are fit for purpose for the local market. Own collateral development and delivery across sales and media channels.
· Plan, create and execute the annual social calendar that ensures locally relevant and time sensitive is shared organically
· Identify and proactively target key Influencers to generate advocacy for the T2 brand and social media coverage within the local market. Assist the social media manager in building the local chapter of Gen T (T2's organic social panel)
· Deliver an "always on" PR program within the local market to ensure T2 tea and T2 tea wares are heavily featured in relevant publications (physical and online). Manage local PR agencies, set and measure KPI's
· Deliver an annual calendar of events targeted at key press and influencers, new customers, Tea Society VIP customers and wholesale customers within the local market. Ensure alignment with the global eventing approach including delivery of a paid for model.
· Support retail and wholesale in the delivery of marketing activities (New store opening, sampling, eventing, centre marketing, sponsorship etc.) to connect with the customer a meaningful and relevant way within the local market.
Core Organisational Competencies
· Customer Orientation - Placing a high priority on the internal or external customer's perspective when making decisions and taking action; implementing service practices that meet the customers' and own organization's needs
· Managing Work - Effectively managing one's time and resources to ensure that work is completed efficiently
· Work Standards - Setting high standards of performance for self and others; assuming responsibility and accountability for successfully completing assignments or tasks; self-imposing standards of excellence rather than having standards imposed
· Adaptability - Maintaining effectiveness when experiencing major changes in work responsibilities or environment (e.g., people, processes, structure, or culture); adjusting effectively to change by exploring the benefits, trying new approaches, and collaborating with others to make the change successful.
· Safety Focus - Identifying and improving conditions that affect own and others' safety; upholding safety standards
£35,000.00 - £42,000.00 per year