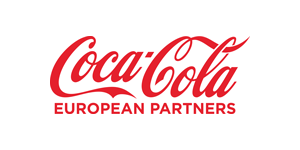 Senior Manager, Operational Excellence - Coca-Cola European Partners (CCEP)
Wakefield, NW WF20XR
From a secret recipe to a bold idea and very proud traditions, we build the future. Coca-Cola European Partners (CCEP) is a major fast-moving consumer goods business in Europe and the world's largest independent Coca-Cola bottler.  Across 13 countries, our employees make, sell and distribute the world's most loved drinks brands to more than 300 million people. Some of the brands you will find in our portfolio are Coca-Cola®, Fanta®, Powerade®, Glaceau Vitaminwater®, Monster® And Capri-Sun®.

Leading brands, great people and a focus on (personal) growth that comes with it.

Do you like to be able to influence and make a difference?  Does a fast paced environment suit you?

Do you enjoy working in a multi-functional environment with a desire to succeed?

Job description:



Senior Manager Operational Excellence – Wakefield
12 Month FTC


Salary Circa £50-55K + Bonus + Flexible Benefits + Share Scheme + Pension Plan + Health Care
 

What you become part of:
Wakefield Operations is the largest plant in CCEP and the biggest soft drink plant in Europe which produces over 50% of GB's volume across their 7 manufacturing, 2 preform and 1 repack lines.  The site can produce 360,000 cans per hour and 132,000 bottles per hour. There are over 300 employees across Manufacturing, QESH and Engineering, experience here can lead to excellent career opportunities both in Wakefield and further afield across other GB sites and Pan-European locations.

What to expect:
The BU OE function leads the implementation of Accelerate Performance Improvement (api) (the CCEP Supply Chain common OE framework).  The scope covers the BU End to End Supply Chain and is structured in three main areas:


Industrial Performance
Supply Chain Flow
api Capability Building
This site role is expected to liaise most closely with the Industrial Performance and api Capability Building areas with involvement in Supply Chain Flow activities as appropriate depending on BU priorities. Key responsibilities:


Support the Wakefield Site Management Team to develop the site roadmap for api implementation
Support the Site Management Team and functional leads to develop and deliver the plant performance improvement plan, through application of api
Support the application of Conditions for Success and Foundations frameworks and the associated assessments
Work with relevant functional leads and line managers to carry out gap analysis and create action plans to deliver the target improvements
Support capability building in line management by practical support and coaching for the implementation of api improvement plans
Support the identification and delivery of performance improvement projects
Represent Wakefield Manufacturing plant in GB and CCEP Supply Chain OE network activities (assessments, workshops, training events, learning exchange, cross-BU projects)
Strong drive for execution is essential but needs to be balanced with the ability to enable others and work in environments without direct line management authority
Facilitate cross-functional teams to think & work differently and drive operational engagement across the site
Challenge and engage across a wide cross-section of line managers, including at levels: therefore it is essential to demonstrate credibility, authority and judgement and to know how to work effectively with diverse teams
Demonstrate an appropriate balance of focus on results and capability building
Broaden exposure to different functions and/or deepen expertise in areas in which strong competence has already been proven
Skills & Essentials:


University graduate calibre, with degree in operations management, supply chain & logistics, engineering, food technology or similar discipline
Certified knowledge in professional disciplines critical to Supply Chain management: eg APICS, Institute of Logistics, PRINCE2
Working knowledge of multiple key Supply Chain processes & systems from the following range: S&OP, SAP, FMCG manufacturing processes, Line Information Systems, New Product Introduction, capital equipment installation, Annual Business Planning process
Strong track record of implementing and sustaining performance improvement through the application of OE principles and methods, ideally including experience of deploying OE standards across multiple functions or departments
Experienced manager with demonstrated track record of line management and/or performance improvement
Good analytical skills and ability to construct effective improvement plans
Ability to lead a change in culture in ways of working in Supply Chain, with demonstrable results
Demonstrable results in performance improvement through application of expertise and knowledge in acknowledged standard business improvement methodologies: eg Operational Excellence, Toyota Production System and variants of TPS; TPM, Lean, Six Sigma, Continuous Improvement, World Class Manufacturing
Track record of managing projects in a fast moving, demand volatile, operational environment
Experience of working with finance support to measure and validate real financial results arising from operational/process improvement projects
Experience of building engagement
Application
If this role is of interest to you please upload a recent copy of your CV and a member of the Talent Acquisition team will be in touch.
We believe that equal opportunities means inclusion, diversity and fair treatment for all.
We aim to make our recruitment process as comfortable and accessible as possible and would appreciate it if you would advise us of any particular requirements, adjustments or requests you may have to help us ensure that your experience is enjoyable.