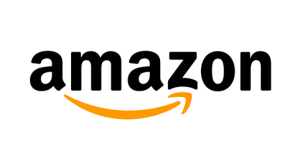 Senior Manager - Launch and Expansion - Amazon
London, London EC2A2FA
Job title: Senior Manager - Launch and Expansion
Location: London (or any geographical region as EU based role with significant travel)
Competitive Salary & Benefits
Amazon opened its virtual doors in 1995 and strives to be the world's most customer-centric company, where customers can find and discover anything they might want to buy online.

Are you passionate about improving the customer and delivery experience? Do you strive to design and deploy customer-centric solutions that drive measurable results? Does coordinating across teams and countries sound exciting? If so, the AMZL EU Launch and Expansion team is looking for a talented Senior Manager to manage large-scale programs that improve the customer experience and find ways to expand Amazons services into new areas across Germany, Austria and The Netherlands (MEU).

MEU is the fastest growing region for AMZL across the next three year with significant growth in our organisation. As a result we are seeking a talented leader of large scale programs that will impact on thousands of people making wholesale change to the landscape of AMZL across MEU. You will be responsible for partnering with real estate, engineering, IT and other stakeholders owning the expansion of Amazon Logistics nodes to facilitate the organization's growth plans, as well as other cross functional Supply Chain, Transportation, Engineering & Infrastructure initiatives. You will be a natural self-starter who is comfortable supporting large, complex cross functional projects and have a proven track record of influencing strategy and removing blockers to allow your team to succeed. This is an exciting opportunity for those who possess a high levels of autonomy and integrity while managing a variety of job responsibilities. You will be leading a team of in country launch program managers spread across several geographical locations speaking multiple languages.
A successful candidate will be highly resourceful, customer-focused, team oriented, a true leader, and will have an ability to work independently under time constraints to meet deadlines.
Senior Manager Responsibilities:
Manage several countries expansion plans and competing priorities ensuring critical projects remain visible to all stakeholders.

Dive deep into various work streams and not be afraid to learn about each stakeholders contribution, challenges and encourage them to change or move faster as you see fit.

Review business cases using information acquired from various stakeholders and validate expansion strategy.

Prioritize projects with biggest impact on our business, propose and obtain approval from relevant functional leaders, and schedule resources.

Possesses a broad technical background and has the ability to "roll up their sleeves" and jump in if needed, along with managing.

Find practical and simple solutions to complex problems without sacrificing quality or core functionality.

Be comfortable in different roles, sometimes supporting, sometimes leading.

Take accountability while providing status, ask for help, and immediately escalate issues and problems as necessary.
Senior Manager basic Qualifications:
MBA and work experience in technical field is highly desired.

Results-oriented, makes things happen, ability to move fast, innovate and simplify.

Entrepreneurial mindset, with the tenacity to develop ideas independently to take ownership.

This leader with previous professional experiences in Supply Chain / Transportation or in high growth companies.

Strong leadership skills and experience managing people.

Demonstrated ability to handle multiple competing priorities and projects in a fast-paced environment with a proven track record for delivering results on large, cross functional, international milestone projects.

Proficiency in English and German.
Senior Manager preferred Qualifications:
Previous experience in start-up/launch operations.

Highly proficient Excel / Data skills.
About our Rewards:
We'll expect you to go the extra mile, but we'll also make sure you're well rewarded. As well as a competitive salary, stock units and site performance-related pay potential, we offer a whole host of other benefits, including an employee discount. Additionally, you will find yourself in a stimulating environment where you can develop processes as well as yourself as an individual by working with some of the best and brightest minds in the industry. Our rapidly growing organisation also offers many opportunities for building a diverse and rewarding career.
To apply for this Senior Manager position, please click on the apply button!
Amazon is an equal opportunities employer. We believe passionately that employing a diverse workforce is central to our success. We make recruiting decisions based on your experience and skills. We value your passion to discover, invent, simplify and build. Amazon takes data protection seriously and respects EU and local data protection laws. Unless you express otherwise, by submitting your CV you authorize the hiring Amazon company to store your personal information in the electronic database maintained by Amazon Corporate LLC. in the USA or one of its affiliates for the purpose of assessing your suitability for this and future job vacancies and to pursue your recruiting process. If at any time you want your personal data to be deleted, you simply need to notify the hiring Amazon company. Amazon will not share your personal information with any third party without your prior consent. As part of your interview process with Amazon you may be asked to authorize the hiring Amazon company to separately verify your application data and personal background through a third party service provider.

Competitive Salary & Benefits