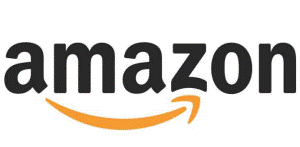 Senior Maintenance Technician - Amazon
Dunstable
Description

The Senior Reliability Maintenance Engineering (RME) Technician will have a significant impact on customer experience. The Senior RME Technician will have the ability to lead other Engineering Technicians, design solutions for challenging problems, able to manage outside contractors, be on call for emergencies, to handle multiple projects and daily activities, and meet tough time lines. The Senior Technician will develop plans on how to accomplish engineering departmental goals.



The Senior RME Technician will be responsible for the leadership/development and coaching of the team. Performance Management will be carried out by the Senior RME Technician. This role also leads the technical team in providing both a reactive and pro-active maintenance service on all operational equipment and facilities infrastructure within the Fulfilment Centre (FC). The role has a direct impact on the site, its productivity and operational success. If equipment is not available or performs badly it minimizes the capacity and throughput of the site.



Responsibilities will include:

• To provide supervision and leadership to Maintenance Technicians

• To develop training plans for direct reports

• To carry out Performance Reviews

• To develop and deliver Preventive Maintenance programs

• To install, maintain, and troubleshoot all FC systems including power distribution, automated material handling equipment, conveyance, packaging machines, labelling machines, HVAC and all other operational equipment.

• Experience in installing, maintaining, and troubleshooting any of the following: relay logic, ladder diagrams, controls components, sensors & scanners, motor starters, relays, limit switches, proximity sensors, solenoids, servo drives, frequency inverters, linear drives, sorters and encoders

• Preferably with experience working on PLC's and PLC programs, ability to troubleshoot ladder logic, components (CPU back plains, I/O boards, counters, modules, and devices) and communications modules (Ethernet)

• To act as an ambassador for safety within the team and to promote safe working across the site

• To repair and maintain Bus Systems for example profibus, asibus

• To mentor technicians by motivating, providing guidance and directions to help them achieve their goals

• To develop and maintain a good working relationship across all levels in the organisation

• Ability to provide enriched feedback to enhance individual performance

• Ability to prioritize and manage resources under high pressure

 



NVQ Level 3, ONC/D, HNC, C&G 2330, 17th Ed. Apprentice Trained


Multi skilled in both electrical and mechanical disciplines with at least 5 years' experience in automation or complex MHE environments.


Solid foundational knowledge of PLC based controls systems.


Experience using CMMS (Computerized Maintenance Management Systems) to plan proactive maintenance and record reactive tasks.


Understanding of OEE and equipment performance metrics.


Knowledge of Statutory Compliance requirements.


Experience in mentoring and developing junior technicians.


Experience of contractor management.


Proven ability to troubleshoot under high pressure.


Ability to communicate (written & verbal) in English.


Ability to work shifts in a 24/7 environment.




HNC, HND, BSc, BEng


Demonstrated ability to manage, lead, and influence others on the team


Demonstrated ability to multi-task and prioritize many different projects and workload


Experience of multi-contractor management


Must be highly self-motivated and customer-centric


Leadership experience/aptitude, ability to mentor and develop training plans for other service technicians


Experience with packaging machines


Six Sigma qualification


Experience in a multi-site environment


Experience in international environment


Knowledge in OEE and EAM tools









Amazon is an equal opportunities employer. We believe passionately that employing a diverse workforce is central to our success. We make recruiting decisions based on your experience and skills. We value your passion to discover, invent, simplify and build.



Amazon takes your personal data protection seriously and respects EU and local data protection laws. Unless you express otherwise, by submitting your CV you authorize the hiring Amazon company to store your personal data in the electronic database maintained by Amazon Corporate LLC. in the USA or one of its affiliates for the purpose of assessing your suitability for this and future job vacancies and to pursue your recruiting process.



If at any time you want your personal data to be deleted, you simply need to notify the hiring Amazon company. Amazon will not share your personal data with any third party without your prior consent. As part of your interview process with Amazon you may be asked to authorize the hiring Amazon company to separately verify your application data and personal background through a third party service provider.