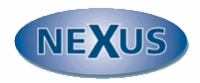 Senior Liferay DXP Software Developer - Nexus Recruitment Ltd
Norwich, ANGL
Senior Liferay DXP Software Developer - Norwich
We urgently require a Senior Liferay DXP Software Developer with at least 3 to 5 years expertise of working Liferay and Java.
The project involves a Liferay DXP Upgrade.
You will be involved in the technical discussions to how best to change current hooks in 6.2 in a way that can easily be migrated to Liferay DXP.
There will also be some technical consultancy required to define strategy and approach for content migration and content structure.
The following are some elements of what will be required:
·  script to migrate snippet portlet preferences to Liferay Content 
·  template to display the migrated content via Liferay content portlet
·  automatic replacement of the existing snippet portlet with a Liferay content portlet displaying appropriate content.
Additionally part of the project will contain department knowledge transfer and training on best practise use of Liferay DXP to include:
Deployment
workstation/developer environment setup
dependency management
continuous integration
This is a 6 month contract assignment.
Will be based in Norwich.
Please send your CV to us in Word format along daily rate and availability.
£300.00 - £500.00 /per day