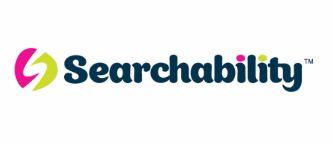 Senior Java Developer - SEARCHABILITY
Mansfield, MID
Senior Java Developer
We are a bespoke software solutions provider based in the Mansfield area, who are looking to add a senior level developer to the team who can help drive forward an expanding new team!
•             Based in Mansfield, Easily commutable from anywhere in Nottinghamshire, Derbyshire, or South Yorkshire
•             Salary of up to £50,000
•             To apply please call 0115 822 3147 or email james.roberts@searchability.co.uk
Sourced by: @techcareers_E – your 24/7 twitter feed of latest IT vacancies across the East Midlands
WHO ARE WE?
We are a bespoke software solutions business who focus on building products that empower our clients to utilise their data to slicken their processes, increase their effectiveness and allow them to be the market leaders within their own sector. We use cutting edge technologies to create the best products on the market!
As this is working on our newest flagship product and we are building a team, this role will give you the unique opportunity to make your mark on the team and have a massive impact on our on-going success!
WHO ARE WE LOOKING FOR?
We are looking for someone with a genuine passion for technology. We all live and breathe technology so we are looking for someone who loves tech as much as us! We need someone  who has extensive programming experience with Java and is comfortable not only working on the main project, but also bringing their own ideas to the table and helping us drive this product forward!
WHAT WILL YOU BE DOING?
You will be working on our latest flagship product, which will involve a lot of work with Java, Spring and new Front-end JavaScript frameworks (Angular 6/7)
We are hoping that you can bring your programming knowledge, idea's and enthusiasm to the table and help us in our long term of making this product the go to in the market place!
WHAT YOU MUST HAVE EXPERIENCE IN…
•Java
•Spring

YOU'LL HAVE THE OPPORTUNITY TO WORK WITH…
•Angular 6/7
•AWS

TO BE CONSIDERED…..
Please either apply by clicking online or emailing me directly to james.roberts@searchability.co.uk. For further information please call me on 0115 822 3147 / 07880 358 149. I can make myself available outside of normal working hours to suit from 7am until 10pm. If unavailable please leave a message and either myself or one of my colleagues will respond. By applying for this role you give express consent for us to process & submit (subject to required skills) your application to our client in conjunction with this vacancy only. Also feel free to follow me on Twitter @SearchableJim or connect with me on LinkedIn, just search James Roberts in Google! I look forward to hearing from you.
KEY SKILLS:
JAVA / SPRING / J2EE / JEE / HIBERNATE / CORE JAVA / MVC /  
Searchability (UK) Ltd is acting as an Employment Agency in relation to this vacancy.
£40,000.00 - £50,000.00 per year