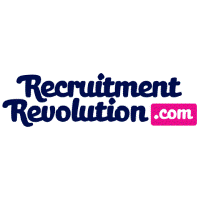 Senior Java Developer – Spring / JavaFX / Play | Mobile & Web Apps - RecruitmentRevolution.com
Birmingham, MID
Join our central Birmingham team as we embark on an exciting new greenfield project.
Role Info:
Senior Java Developer – Spring / JavaFX / Play | Enterprise Mobile & Web Apps
Central Birmingham | Up to £50,000 + Ad-Hoc Remote Working
Who we are:

Founded in 2008 we help startups and enterprises deliver and launch hugely successful Enterprise desktop, mobile and web apps, whether it's a small scale MVP or a full blown Mobile Banking App, we've got it covered.
Apps developed by us have gone on to receive millions of downloads, generate hundreds of £million in revenue and get into the Top 10 in the Apple App store.
Our team is made up of extremely talented individuals who are immensely proud of the work they do. Come and join us!
What You'll be doing:
You'll be working with an international team of developers and designers on a large scale greenfield project within the BI/Visualisation space. You'll form a core part of the team building stunning, web and desktop components for a powerful SaaS visualisation tool.
Core Skills needed:
+ At least 3 years of Java development experience
+ Any experience with Spring MVC or Play framework
+ Any commercial experience working with JavaFX
+ Any commercial experience working with D3.js a big bonus
+ Good understanding of REST APIs (Integration and development).
+ Experience of working in an Agile team.
+ Any experience of the following a bonus: Scala, Javascript.
What's on offer:
+ Salary up to £50K
+ Work on the latest technologies
+ Brilliant central Birmingham location
+ Close knit team of developers
+ Great developer workstation setup.
Your Background / Previous Roles May Include:
Web Developer, Java, JavaFX, Spring MVC, Web Application Developer, Java Desktop, Scala, D3, Javascript
Interested? Apply here for a fast-track path to the Hiring Manager.
Application notice… We take your privacy seriously. When you apply, we shall process your details and pass your application to our client for review for this vacancy only. As you might expect we may contact you by email, text or telephone. Your data is processed on the basis of our legitimate interests in fulfilling the recruitment process. Please refer to our Data Privacy Policy & Notice on our website for further details.
If you have any pre-application questions please contact us first quoting the job title & ref. Good luck, Team RR.
50,000.00 - 50,000.00 per year