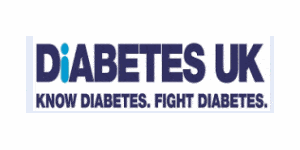 Senior Insight and Analysis Manager - Diabetes UK - Steve
London, London E11FH
We are Diabetes UK. Our vision is a world where diabetes can do no harm.  We're leading the fight against the UK's biggest and growing health crisis. And it's a fight that involves us all sharing knowledge and taking on diabetes together.  We are the UK's leading charitable funder of diabetes research. We improve lives through pioneering research into all forms of diabetes and diabetes related complications. The work we support helps us understand the causes of diabetes, bring about life-changing breakthroughs in care, treatment and prevention and bring us closer to a cure.
We are now looking for a Senior Insight and Analysis Manager to be based at our head office in Whitechapel, London.  Reporting into the Head of Business Development, the Senior Insight and Analysis Manager will lead our Insight and Analysis team to support the ambitions of our data strategy, providing meaningful insight and analysis that shapes decision making and supports our database marketing activities.  The Senior Insight and Analysis Manager will be joining at an exciting time as we work to develop our 2020-25 strategy. We know that becoming a more pro-active, data-driven organisation is key to achieving our ambitions and this role will play a key part of helping us drive the change we want to see
Responsibilities – Senior Insight and Analysis Manager
-Create and deliver a vision and plan for the Insight and Analysis team, aligning it with the work of the Data Strategy and key organisational outcomes.
-Support engagement activity across the charity by providing valuable, proactive analysis of activities and provide recommendations for future delivery.
- Build an approach to the use of market research and customer insight that ensures our activities are underpinned by the needs and views of our customers.
- Support the delivery of the Data Strategy through identification and implementation of activities that will add value from an insight and knowledge perspective.
- Lead, manage and motivate a multi-purpose team, ensuring that they are supported and able to deliver on their objectives and development goals
- Provide recommendations for systems, processes, models and tools that help us understand more about our customers and the ways which we can engage them
- Support the Digital Analysis Manager to embed a consistent and innovative approach to digital analysis and user experience testing within our digital activities.
- Deliver an excellent service internally to stakeholders requiring data
- Proactively contribute to cross organisational programme boards designed to deliver improvements on data quality, compliance and customer experience.
- Establish a way of working within the team that pro-actively feeds insight and analysis to relevant departments, raising the profile of the team and the activities they can deliver.
- Communicate key learnings and actionable insights within Diabetes UK
- Help teams demonstrate and continuously improve their impact against our 2020-25 strategy
- Keep up to date on market research and analysis trends and products, developing relationships with peers in other charities and sector wide experts.
Required Skills – Senior Insight and Analysis Manager
- Strong understanding of data and delivering impactful insight through a range of quantitative and qualitative analysis.
- Experience of embedding an insight led approach to marketing activities is essential, as is strong experience of managing and supporting a multi-purpose team.
- Significant experience gained within data, consumer led roles ideally with a strong marketing bias. 
- Data rich environment experience dealing with complex, high volume, big data sets
- Experience developing strategies to embed insight and knowledge in a customer focused environment
- Skilled in delivering programmes of activities requiring significant change across an organisation
- Previous management experience ideally within a change management environment
- Previous experience of driving insight solutions across technical and digital change
- Strong stakeholder and relationship building skills
- Comfortable with analysis, report production and presentation of complex insight to audiences with varying knowledge on the subject
- A good understanding of compliance regulations in respect to data and GDPR.
As our Senior Insight and Analysis Manager you will you will help us transform how we use insight and analysis at Diabetes UK. From feedback and knowledge of our customers, to evaluation of our engagement activities, you will help us embed insight in everything we do. You will bring strong data, marketing and leadership qualities to the role coupled with a strong work ethic and an ability to get stuck in. This role would suit somebody who enjoys working autonomously and offers the chance for the Senior Insight and Analysis Manager to take genuine ownership and shape the future data strategy for the entire brand.
You may have gained you previous experience as Customer Insights Analyst, Consumer Insights Analytics Manager, Consumer Data Manager, Data Insights Manager or as a Senior Insights Analyst.  Our Senior Insight and Analysis Manager will also have had good experience within marketing and or IT.
In return for your hard work and commitment we offer some amazing benefits including 25 days holiday plus bank holidays, cash healthcare plan, early finish Friday and flexible working, discounted gym membership, annual season ticket scheme and a generous pension, life assurance and permanent health insurance scheme.
If you feel you have the rights skills and want to be part of our vision for a world where diabetes can do no harm then please apply now. 
£44,000.00 - £48,000.00 per year