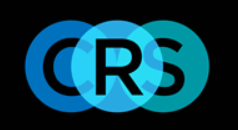 Senior HR Business Analyst - CARRINGTON RECRUITMENT SOLUTIONS LTD
London, London W1A 1AB
HR Business Analyst, HR Process Business Analyst, Professional Services, London
Senior HR Business Analyst required to work for a 3,000+ user company to be involved in a huge HR systems transition programme. Initially, your HR Business Analysis process knowledge skills will come in handy and after circa 18 months – 2 years, the role will develop into a bog-standard Senior BA role but moving on to more exciting, innovation projects.
We were initially looking for Workday experts for this role but we now need HR specialists who know HR inside and out for a Business Analysis perspective. You MUST have been involved in enterprise related projects in the past. Anyone who has been a Business Analyst at a Senior level, involved in previous HR overhauls / revamps / innovation / change projects, we are very interested in talking to you.
This is a great opportunity and salary is dependent upon experience. Apply now for more details.
£75,000.00 - £85,000.00 per year