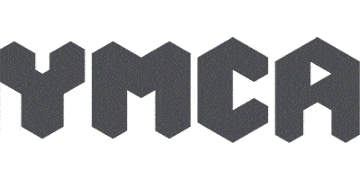 Senior Housing Engagement Worker - Ymca Norfolk
Norwich, ANGL NR2 1DP

Senior Housing Engagement Worker (My Place)
Location: Norwich
Pay: Grade F - £11.87 per hour
Hours: 37.5 hours per week - Participating in a rota 7 days a week between the hours of 7:45am - 10:15pm for 365 days of the year
Contract: Permanent
Annual Leave: 33 days (pro rata) per annum inclusive of Bank and Public Holidays.
Pension: Access to contributory stakeholder pension scheme after 3 months

YMCA Norfolk is a Christian charity committed to supporting young people to enable them to reach their full potential. We believe that all young people deserve to have a safe place to live and a supportive environment in which to develop. We work to support disadvantaged young people who are at a point of crisis in their lives.

Many of the young people we support have complex needs including those affected by homelessness, family breakdown, domestic violence, isolation, disrupted education, offending and poor physical and mental health.

We have services throughout Norfolk, in both rural and urban areas. Our work takes place in a variety of settings including: schools, youth clubs, in the community and within our own accommodation centres.

We are now looking for a Senior Housing Engagement Worker, to provide an environment for residents with a programme of positive activities, that is safe, supportive and secure, to address the variety of barriers young people face. You will ensure residents feel included in the needs, risk and planning of the service they will receive, to move through a pathway to more independent living. Whilst on duty, you will provide support to other staff in the service and to ensure the health and safety, security and well-being of service users, staff and visitors.

Experience Required:

Knowledge
* Knowledge of housing legislation including tenancy management
* Knowledge of undertaking needs and risk assessment and support planning (housing related support)
* Knowledge of the statutory frameworks for safeguarding children and young people and vulnerable adults
* Knowledge of the benefits system in particular housing benefit and the welfare reform bill

Skills
* Ability to undertake needs and risk assessment, safety and support planning
* Ability to implement restorative and possession procedures to respond to anti-social behaviour and breaches of tenancy
* Ability to communicate clearly and effectively with tenants, colleagues and other professionals
* Ability to demonstrate emotional stability and resilience to pressure
* Ability to work with agreed standards of professional boundaries and confidentiality

Aptitude
* Competent user of MS Outlook, Word, Excel and PowerPoint
* Competent at record keeping and report writing

Experience
* Recent experience of working in a support or housing setting with vulnerable people with support needs
* Experience of undertaking needs and risk assessment and support planning
* Evidence of taking the lead / managing others

Education
* "O" level / GCSE or Equivalent in Maths and English

Christian Ethos
* In sympathy with the Christian Identity of the YMCA

Personal Qualities
* Able to present self and work effectively
* High levels of honesty, integrity and discretion

Circumstances
* Able and willing to work unsocial hours

Health
* Able to meet the requirements of the post with or without reasonable adjustment

Equality and Diversity
* An understanding of equality and diversity

To Apply
In order to continue your application please click 'Apply' now and ensure you include a valid email address as you will be sent further instructions.