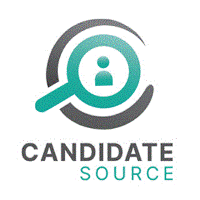 Senior Helpdesk Administrator - Candidate Source
Bridgend, WA CF356AP
A large and diverse company with operations in over 100 countries and more than 610,000 employees worldwide, it is a truly unique company who are bigger, more diverse and involved in more fascinating, innovative projects than many people would imagine and is now seeking a Senior Helpdesk Administrator to join its Facilities Management team in a category B prison, in Bridgend, South Wales, currently holding over 1600 men and young people in a secure but modern environment.

The company is looking for a dynamic individual who has experience within a Facilities Management environment, to join its on-site team leading a customer-focused team ensuring all aspects of contract administration are completed in accordance with contractual requirements. You will also be required to provide cover for the Soft Services Manager in their absence. Using excellent leadership and good communication skills you will coach and develop the administration team to meet changing operational and business requirements. While being adaptable to change in an evolving business. With tight deadlines and targets to meet you must be able to manage your own workload and have the skills to deal with issues of high sensitivity.

As a Senior Helpdesk Administrator your duties will include:


Leading the team to ensure that all calls are logged effectively, and information held is kept up to date at all times.
Dealing with escalations from team members and liaising with the client as required providing updates and facilitating resolutions.
Ensuring that the helpdesk is covered at all times required by the contract.
Contributing to company objectives by meeting own performance objectives.
Purchasing of all necessary items for the contract ensuring compliance with company procurement policies
Maintaining contract documentation and filing system to ensure compliance but particularly in readiness for audits
Maintaining excellent working relationships with subcontractors to ensure high standards are delivered by all sub-contractors used on site.
Preparing quotations for clients in line with the established process.
Running reports for the hard services team leaders and managers to follow through on outstanding jobs to meet target deadlines.
Dealing with invoice queries to ensure smooth approval and payments.
Developing effective relationships with all customers and clients.
Working closely with the hard services team to provide a proactive service for their requirements.
Undergoing any training as and when required.
Completing any other tasks within your skillset as required and directed by your Line Manager.

To be a successful Senior Helpdesk Administrator you will have the following skills and experience:

Essential Skills 


Experience within an FM environment.
Excellent organisational skills.
Good communication skills and the ability to handle issues of high sensitivity.
A good administration backgrounds.
Excellent leadership skills.
Ability to work to tight deadlines and targets.
Excellent communication skills both verbal and written.

Desirable Skills


Resilient and able to work well on own initiative while under pressure, meeting tight deadlines while balancing several priorities.
IOSH managing safety.
Working knowledge of concept evolution.
Working knowledge of SAP & ARIBA.
Qualified to BSC level 2 in Health & Safety.   

In return, the Senior Helpdesk Administrator will receive a salary of £25,000 per annum.

Please note that this Administrator vacancy is subject to a 10-year checkable history and the strict vetting standards set by the company and the Secretary of State for the Home Office and are exempt from the Rehabilitation of Offenders Act.

You must be eligible to work in the UK and must have been resident in the UK for a minimum period of 5 years. You will also need to provide full details of your employment and education history for the last 10 years as part of the security screening process for this role.

HMP & YOI Parc is committed to a clean air policy for the wellbeing of its staff, and to protect them from the risks of passive smoking. Its prison is a smoke-free environment, and smoking is not permitted in any area of the establishment. The conveyance of smoking paraphernalia (including tobacco, cigarettes and e-cigarettes) through the Keylock and into the prison will be considered a disciplinary offence under the company's Disciplinary Policy.

The job title of 'Senior' relates simply to the level of experience and has no relevance to age. You are encouraged to apply for any opportunities that you feel to be suitable, irrespective of age or level of experience.

Candidate Source Ltd is an advertising agency. Once you have submitted your application it will be passed to the third party Recruiter who is responsible for processing your application. This will include holding and sharing your personal data, our legal basis for this is legitimate interest subject to your declared interest in a job. Our privacy policy can be found on our website and we can be contacted to confirm who your application has been forwarded to.
£25,000.00 - £25,000.00 per year
Benefits: