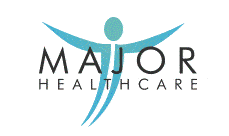 Senior Healthcare Assistants - Major Healthcare
Worcester, MID WR12RS

Major Healthcare is a specialist recruitment consultancy, providing quality permanent, contract and temporary staffing solutions to clients from our wide network of UK offices.

We are currently looking to recruit enthusiastic and passionate Senior Healthcare Assistants to work within specialist dementia residential home in Tenbury Wells. You will be working with adults whom have a diagnosis of dementia, mental health conditions, old age and physical disabilities. We have both permanent day contracts and permanent night contracts available.

Key Responsibilities:

Provide support and encouragement to service users in all areas of daily living.
Ensure the respect, dignity and rights to privacy of service users as far as possible.
Contribute to the assessment of service users' needs and the development of individualised plans of care.
Conduct risk assessments.
Contribute to the day-to-day functioning of the Home in order to meet the individual and collective needs of the service users.
Build and maintain good relationships with all service users and staff.
Work with the care and support team to deliver high standards of care to achieve planned goals.
Undertake supervisory tasks as required: coach and support less experienced staff and assist with the induction and orientation of new staff.
Cooperate with and support colleagues, sharing knowledge and information.
Participate in meetings/handovers and maintain high standards of communication and record keeping.
Achieve personal development plan objectives, attend required training and keep up to date with policies and procedures.
Ensure all company policies and procedures are adhered too.
Successful Candidate:
NVQ/QCF Level 3 Diploma in Health & Social Care
MUST have minimum of 2 years' experience in a care and support setting
Experience of working with adults with dementia
Knowledge of CQC Regulations and all paperwork relating to these regulations.
The hourly rate is £9.30 based on a 33 hour contract, salary is £15,958.80.
Additional benefits include:
Pension
Full Induction and Training Programme
28 Days Annual Leave
Please call Leanne Irving 07940 747 500 or apply online for this exciting new role.
9.30 - 9.30 per hour
Additional Benefits