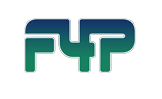 Senior Full Stack Developer - F4P Recruitment
Woking, HC GU216DG

You're looking to settle into a permanent Full Stack Development role with strong server and client side technologies including C#, working with an entity framework, experience with HTML, CSS, Javascript, and Bootstrap 4, and have perhaps dabbled with MS Azure.

You've knowledge of SQL Server performance tuning technologies, working with JSON and want to expand your knowledge.

What will you be doing?

Working collaboratively as part of the Agile development UK team, you'll work on existing web-based software, taking a client's requirement and turning it into a solution working to deadlines, delivering robust code.
You'll build high-quality, scalable, performing, secure web applications.
As a Senior Developer you'll take ownership of projects, mentoring more junior developers and provide technical leadership and direction within the team.
You'll review and monitor code quality and provide feedback.
There will also be an opportunity to work on new products.
What do you need?
Good communication skills
Server-side technologies: C#, ASP.NET MVC/WebApi, Entity Framework Core, LINQ,
Reporting: SSIS/SSRS
Data storage technologies: Microsoft SQL Server 2017 +, Working with JSON
Client-side technologies: HTML 5, CSS, JavaScript including jQuery, Bootstrap 4
Successful track record of developing quality software products and shipping production ready software.
Working with Visual Studio, TFS, or similar.
Expanse of SQL database skills including table design, stored procedures and query optimisation.
Ideally some experience building applications for Windows Azure - Architecture, deployment and life-cycle management.
Ideally knowledge of SQL server performance tuning techniques including: index and query plan analysis, query refactoring, and in-memory tables.
Any other technical experience; such as: Identity server, .NET Core, Kendo UI (or similar), VB.NET, ASP.NET, WCF, Xamarin, Release Management.
What's on offer?
Salary of up to £50,000 (slightly negotiable)
Pension
Parking
35 hour working week (9-5 - flexible start and finish times)
25 days holiday
Private healthcare  
Interview Process
First stage on line psychometric test, and technical test
One stage face to face interview.

F4P Recruitment is an established Recruitment Consultancy, Surrey-based, providing a full recruitment solution of temporary and permanent staff within the Surrey and Hampshire area, over 4 divisions: Accountancy & Finance; Sales & Marketing; Business OfficeSupport; IT & Executive. For more permanent, contract or temporary job opportunities in the Guildford, Farnham, Farnborough, Camberley, Weybridge, Woking, Staines and West Byfleet areas please check our website: www.first4personnel.co.uk You must reside in UK and be able to produce evidence of eligibility to work in UK. F4P Recruitment does not discriminate on the grounds of age, race, gender, disability, creed or sexual orientation and complies with all relevant UK legislation. We are acting as a Recruitment Agency and a Recruitment Business. We are GDPR compliant.

£45,000.00 - £53,000.00 per year
good benefits and parking