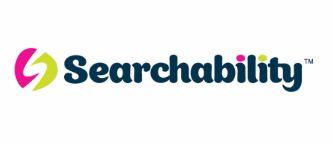 SENIOR FRONT END DEVELOPER - SEARCHABILITY
Stockport, NW SK14BT
SENIOR FRONT END DEVELOPER - (Typescript)
HTML5 / CSS3 / TYPESCRIPT / AWS
EXCITING SENIOR FRONT END DEVELOPER OPPORTUNITY STOCKPORT!! - Established Software House
Senior Front End Developer
HTML5 / CSS3 / TypeScript / AWS
Based in Stockport - easily commutable from anywhere in Greater Manchester and Northern Cheshire.
Salary up to £50,000 - D.O.E. plus benefits
To find out more information, feel free to call Alicia on 07841463805 or 0161 694 7999. Alternatively, you can email Alicia at

alicia.hunter@searchability.co.uk

We are a Software House in Stockport who build high-end bespoke products for a variety clients, leading developments in the aggregator, web and telematics space, including connected home, enrichment and self-service solutions for our clients in finance. We are a proud company and we have a fantastic working environment... so good that we have been awarded the 'Top Employers Certification'

Sourced by @TechCareers_NW

WHO ARE WE?

Innovation, teamwork and collaboration are key across our development department! We work with high end cutting-edge technology creating solutions for big companies and brands, providing them with an innovative advantage in their industry. We have a regular cycle of releases and a blue sky combined with a culture of creative thinking which enables us to spot opportunities early, act quickly and deliver innovative working software, meeting our client's requirements and outperforming our competitors. We have a great agile working environment and everything you will need to do your job (and more!), in our state of the art offices! We take care of our developers, making sure they have job satisfaction in every everyway allowing them to excel in their career.
We are now looking for a developer with experience using - HTML5 / CSS3 / TypeScript / AWS.

WHAT WILL YOU BE DOING?

Broadly, your role will be to take ideas and put them into action! Researching, designing and analysing requirements to provide input on viability, creating complex, new and exciting products using your code craftsmanship skills in HTML5 / CSS3 / TypeScript / AWS. You will be working in a small, agile team as a Senior Developer seeing projects though from start to finish, using your leadership skills you will coach the team and guide them in their practice with a strong focus on collaboration and motivation. You will work in a fabulous development team using agile/scrum best practise, focusing on continuous integration and delivery, whilst facilitating problem solving. We release software every 6 weeks, following an iteration of two, three weekly sprints, therefor it is quite fast paced. You will be given opportunity to get involved in the pipeline and deployment efforts for the solution. The perfect candidate will be excited about future advances and keeping up to date and in the loop with new technology and changes in the industry.

WE NEED YOU TO HAVE...

HTML5 & CSS3
TypeScript
AWS
IT'S NICE TO HAVE…
Angular / Node / Vue / React
Java
Agile
TDD
Experience with Terraform
MySQL / NoSQL / SQL
CI / CD Experience
DevOps Experience - Puppet / Vagrant etc..

TO BE CONSIDERED...

You can apply by clicking online or emailing me directly to alicia.hunter@searchability.co.uk. For further information please call me on 0161 694 7999 / 07841463805. I can make myself available outside of normal working hours to suit from 7am until 10pm. If unavailable please leave a message and either myself, or one of my colleagues will respond. By applying for this role, you give express consent for us to process & submit (subject to required skills) your application to our client in conjunction with this vacancy only. Also feel free to follow me on Twitter @DigiAlicia or connect with me on LinkedIn, just search Alicia Hunter, Searchability in Google! I look forward to hearing from you.

Key Skills:

HTML5 / CSS3 / TYPESCRIPT / AWS / ANGULAR / NODE / VUE / REACT / JAVA / MYSQL / NOSQL / SQL / AGILE / CI / CD / DEVOPS / PUPPET / VAGRANT

Company Benefits:
Flexi-time, parking, shuttle bus, insurance, Yoga classes, massage service, cycle to work, training and development.... And the list goes on!!

£40,000.00 - £50,000.00 per year