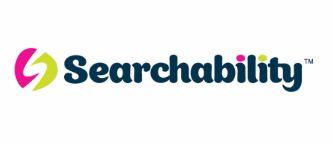 Senior Front End Developer - SEARCHABILITY
Leicester, MID LE167DR
React / JavaScript / HTML / CSS  

EXCITING NEW ROLE!! EXPERIENCED AND TALENTED SENIOR FRONT END DEVELOPER WANTED WITHIN A FULL-SERVICE DIGITAL SOLUTIONS AGENCY IN LEICESTERSHIRE!!
•Are you an experienced Senior Front End developer with a passion for the digital industry?
•Are you able to develop high quality websites and applications?
•Extensive commercial experience with React / JavaScript / HTML / CSS  
•Location in the Leicestershire countryside, easily commutable from Leicester, Peterborough and Kettering
•Competitive salary up to £60,000 with flexible working hours offered and attractive company bonus scheme!
•To apply please call Chanel Fong on 0115 8223147 / 07849833663 or alternatively email steven.williams@searchability.co.uk 

Based in the Leicestershire area, we are an award-winning digital software house who through achieving innovative results and entering contracts with new clients are pleased to be expanding. Therefore, we are seeking to appoint a talented and experienced Front End Developer with solid REACT / JAVASCRIPT/ HTML / CSS knowledge to join our team.
Sourced by: @TechCareers_E - your 24/7 twitter feed of latest IT vacancies across the East Midlands.
WHO ARE WE?
Established in 1999, We are a fast-growing digital solutions agency helping to enhance business performance in some of the UK's largest companies. We work across all aspects of digital technology to include analytics, design, and development. Our team is knowledgeable and full of energy, consistently developing innovative solutions to utilise new and upcoming digital tech. We are recognised for delivering ground-breaking results for our clients whether that be from scratch or modifying and improving current platforms.
WHAT WILL YOU BE DOING?
SO, as a Senior Front End developer you will be rapidly immersed within our development team using your React / JavaScript / HTML / CSS skills to enhance the digital performance of our top clients. We will be looking to appoint someone with enthusiasm within the digital industry working on projects with some of the industry's best developers. This role is ideal for someone who is looking for an exciting new opportunity where your hard work will be recognised and rewarded. Additionally, you will show willingness to consistently learn and develop as digital technology changes. You will be working with our talented team in Leicestershire on coding and developing within digital technologies of our clients working in a fun and sociable environment with impressive opportunities for career progression. The chance to learn and develop with the most modern tech React / Vue / Node to create mesmorising visual content! 
WE NEED YOU TO HAVE.....
•Strong React / JavaScript / HTML / CSS 
•At least 3 years' commercial experience
•Great attitude and a passion for digital technology
•Desire to learn and embrace new skills

IT'S NICE TO HAVE....
•CMS knowledge
•Unit testing experience

TO BE CONSIDERED.....
Please either apply by clicking online or emailing me directly to chanel.fong@searchability.co.uk. For further information please call me on 07849833663. I can make myself available outside of normal working hours to suit from 7am until 10pm. If unavailable, please leave a message and either myself or one of my colleagues will respond. By applying for this role, you give express consent for us to process & submit (subject to required skills) your application to our client in conjunction with this vacancy only. Also feel free to follow me on Twitter @DigiChanel or connect with me on LinkedIn, just search Chanel Fong, Searchability in Google! I look forward to hearing from you.
KEY SKILLS:
JavaScript / React / HTML / CSS / CMS / SaSS / Less / ASP.NET / CMS / Angular 
Searchability (UK) Ltd is acting as an Employment Agency in relation to this vacancy.
£40,000.00 - £60,000.00 per year
company bonus scheme