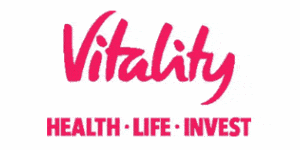 Senior Email Marketing Executive - Vitality
London, London EC3V0XL
Vitality, Senior Email Marketing Executive, London, £Competitive + Bonus + Benefits
We're the UK insurer and investment provider that rewards people for positive lifestyle choices. With 1.25m+ UK members and more than 25m globally, we're out to make the world a healthier, happier place.
That applies as much to our people as it does to our members. So, as well as a highly competitive pay package, you'll enjoy: complimentary breakfasts; regular onsite physical and mental wellness workshops; on-site health checks; annual flu jabs and access to our full range of partners and rewards.
It's what we call offering shared value, because a healthy, happy team is good for us, good for our members and good for you.
As our Senior Email Marketing Executive, you'll get the benefits our members enjoy, including
- Our award-winning private Vitality Health insurance + wellness incentive programme
- Access to The Vitality Programme – Apple Watch, Waitrose and Partners, Garmin, Champneys Spa days, half price gym memberships, Disney Store discounts to name a few!
- Personal health fund + Life Assurance
- Stakeholder Pension Plan with employer contribution
- 25 Days annual leave + Bank holidays + option to buy and sell 5 more.
- Flexible benefits package
- Internal incentives, competitions and awards – a chance to win football and sports tickets or even be in with a chance to have a holiday of a lifetime
- A genuine opportunity to grow and establish a long-term career
Joining us as our Senior Email Marketing Executive, you will support the Digital Marketing Manager to implement Vitality's email/sms/mms/push communication strategy in order to help maximise brand awareness, lead generation, conversion and cross-product adoption. You will also create best-in-class email/sms/mms campaigns across Vitality audiences using Salesforce Marketing Cloud on a daily basis.
Responsibilities as our Senior Email Marketing Executive:
- Work with key stakeholders on the overall Acquisition strategy including Xsell, Direct individual and Direct SME
- Work with key stakeholders to define email best practice and template/component design
- Be responsible for the build and execution of campaigns to drive lead nurture, sales, cross-sell and up-sell
- Use SFMC and Google Analytics to track the effectiveness of campaigns
- Work with the Digital Designer to design best-in-class email templates
- Feed into the central email calendar (hosted in SharePoint) which communicates all planned SFMC communications activity
- Regularly communicate your campaign schedule to the business areas affected to ensure they can plan for any demand
- Investigate any fluctuations in target lists with the CRM team and data teams in South Africa
To become our Senior Email Marketing Executive, you will have the below skills and experience:
Essential
- Customer-orientated thinker, who uses insight to determine the right approach
- Proven experience working with Salesforce Marketing Cloud
- Hands on experience with HTML and content management systems
- Proficiency in marketing automation technology
- Knowledge of SEO/SEM and Google Analytics
- Familiarity with analytical and database tools
- Excellent written communication, verbal communication and interpersonal skills
Desirable
- An email marketing qualification
- Experience with personalisation software
- Experience of using workflow and collaboration software, e.g. JIRA, Confluence, SharePoint
- Experience working with sales teams and creating content/campaigns that drive a sales result
Closing Date: Thursday 30th July 2020
Working for Vitality, you'll experience an exciting mix of creativity and innovation, within a framework of challenging objectives and a passion for delivering the best.
Our people are chosen for their skills, knowledge, enthusiasm and attitude but above all, their belief that anything can be achieved.
If you feel you have the skills and experience to become our Senior Email Marketing Executive, then please click 'apply' today.