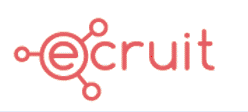 Senior Electrical Project Engineer - DG Partnership
Manchester, NW
Senior Electrical Project Engineer – £40k-£45k – Manchester
The Role
SPIE UK, a smart engineering and technology-driven solutions provider for the built environment, are looking for a Senior Electrical Project Engineer to manage and deliver complex multi-discipline (electrically biased) projects successfully.
The successful candidate will provide electrical engineering expertise to multiple projects, interpreting designs and procuring all electrical plant and materials within budget and to maximise profit.
The key responsibilities of a Senior Electrical Project Engineer include, but are not limited to:
•Managing the electrical aspects of large projects from inception to completion reporting to the project manager where applicable.
•Managing multiple smaller electrical projects concurrently as required reporting to the electrical contract's manager.
•Review, sign-off and implement project EHS Management plans, Quality plans and procedures.

The Person
The key skills and qualities of a Senior Electrical Project Engineer:
•Experience in managing turnkey projects with the main concentration of experience being the electrical works.
•Knowledge of other relevant aspects of the construction process and mechanical installations are also a requirement.
•A proven technical knowledge of Electrical services.
•A proven track record of delivery within the M&E installation sector up to £5m.
•Experience managing multiple site-based team/s.

 The Company
SPIE UK is a smart engineering and technology-driven solutions provider for the built environment. Through the convergence of digital technology and the built environment, we engineer, manage and optimise smart spaces and places, improving where our customers work, learn and live.
SPIE UK's Smart City solutions serve the needs of urban clients, whereas our Smart Workplace solutions optimise the performance of commercial business and industrial facilities, while maintaining sustainability.
 If you are keen on joining this exciting, forward thinking company and taking the next step in your career, then please click the apply now button to find out more.
40,000.00 - 45,000.00 per year