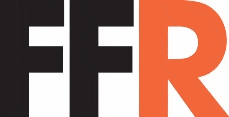 Senior Document Coordinator - Applicant Services
London Central/West End, London E33PA
SENIOR DOCUMENT COORDINATOR
£25,688 + Benefits
A vacancy has arisen in Bromley by Bow working for a document management and archiving business which takes advantage of the underground void providing cost effective and innovative records management solutions.  Working a contract of 40 hours/week, you will receive a competitive salary, 26 days holiday plus 8 Bank Holidays, company pension scheme and private healthcare. 
Your responsibilities will include:
To add details and quality check incoming customer assets to the Company O'Neil system
To control and coordinate tracking systems and registration process
To maintain storage locations on site to include capacity exceeded and all barcode details
To assist with the internal administration and preparation for monthly invoicing
To undertake regular system reporting and exceptions resolution
To comply with Health and Safety standards
To audit all working processes for accuracy and report training requirements
To act as support to the Customer Service team regarding all customer issues and onsite work relating to Bromley-By-Bow site
Planning of routes and supervision of drivers and vehicle maintenance.
To provide cover for and support to the Operations Manager
To deliver and collect customer data, to and from customer premises using Company vehicles, as the business requires
What you'll need:
Good interpersonal and communication skills
IT literate
Hold a Fork Lift Truck license
Ability to work independently for long periods of time
Adaptable and flexible to varied work situations
Self-motivated
The Company
Our Client is a leading provider of essential minerals that solve nature's challenges, including salt for winter roadway safety and other consumer, industrial and agricultural uses, and specialty plant nutrition minerals that improve the quality and yield of crops. The Company produces its minerals at locations throughout the U.S., Canada, Brazil and the U.K. Though the Company's history stretches back as far as 1844, our client became a public Company in December 2003. The Company is part of the S&P MidCap 400 Index, the Russell 1000 Index and named one of Forbes' 100 Most Trustworthy Companies in America in 2015 and 2016, our client's mission is to be the best essential minerals Company by delivering safely where and when it matters.
Our client also offers a range of document management and archiving solutions. Established in 1998, their business offering is centred around the country's biggest salt mine. This has resulted in them having an extremely unique storage offering for their clients. The mine itself is proven to be the ideal environment for storing a range of materials from documentation through to historical artefacts.
Our client is an Equal Opportunity employer that hires and promotes the best candidates without regard to race, colour, religion, sex, age, national origin, disability, sexual orientation or gender identity.  They welcome applications from female and minority ethnic candidates, who are currently under-represented in the operation.  They offer an excellent package with a competitive base salary.  Other benefits include 26 days holiday and 8 paid Bank Holidays per annum, private medical insurance and Company pension. 
How to apply for this Senior Document Coordinator job:
If you have the skills and experience required for this Senior Document Coordinator job, just click "apply" today and watch out for an email giving you more information on how to tailor your application and provide a cover letter or any other supporting documents you may have.
Closing date: Monday 25th November 2019
You must be eligible to work in the UK