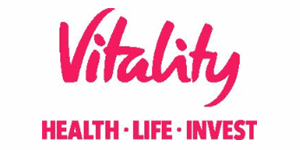 Senior Digital Marketing Manager - Vitality
London, London EC3V0XL
Vitality, Senior Digital Marketing Manager, 6 Month FTC, London, £Competitive + Bonus + Benefits
Vitality is an award winning, dynamic and vibrant financial services provider, with a ground-breaking vision for the future, where individuals are enabled to succeed and are rewarded and recognised for their contribution to our business
Our Senior Digital Marketing Manager will receive a competitive salary plus benefits including;
- Bonus
- A genuine long-term opportunity to grow and establish a long-term career
- Our award winning private medical insurance
- A comprehensive flexible benefits scheme
- Stakeholder Pension Plan with employer contribution
- Vitality Partners and Rewards
As our Senior Digital Marketing Manager you will oversee the planning, delivery and optimisation of performance-oriented online marketing plans to achieve channel growth and performance improvements against set business objectives. You will be accountable for the delivery of the end-to-end online quote and buy journey for the direct channel for Life and Invest businesses.
You will lead on the development and implementation of digital channels such as SEO, content marketing, online video, email and mobile campaigns against key KPIs.
Responsibilities as our Senior Digital Marketing Manager include:
- Working with the Senior Sales and Marketing team to define the overall digital marketing strategy and ensure integration with wider marketing plans
- Project manage day-to-day workflow and quality delivery of the Digital Marketing executives
- Work with the Data Scientist and Marketing Analyst and Optimisation team to measure campaign effectiveness and continually improve performance
- Partner with Product teams to drive progress of the product backlog, from user stories through to technical specs
- Prioritise and supervise the work of a developer, offshore development team and a partner agency
- Provide ongoing updates to business stakeholders on progress of digital production work
- Participate in solution design and platform architecture discussions to bring business long-term view
- Understand the commercial goals of the website and track online conversion in line with budget
- Work with the Call Centre and Sales agents to share customer insight and make recommendations for journey improvements
- Deliver personalized, tailored journeys based on customer segmentation and agreed propensity models
- Managing reporting – track, measure and provide overall performance reports of progress made
Skills and Experience required of our Senior Digital Marketing Manager:
Essential
- Flexible, open communicator who can talk to a range of audiences from business stakeholders and technical experts through digital marketers and 3rd party technology suppliers
- Thorough working knowledge of all CRM, lead nurture, organic and conversion rate optimisation
- Strategic thinker who can cut through complexity
- Strong project manager who can deliver projects on-time whilst maintaining a focus on quality and detail
- Capacity to juggle multiple work streams, whilst maintaining appropriate, regular communication with all stakeholders and project team members
- You have proven experience using customer insights to drive product development and positive customer outcomes
- Strong technical understanding of live chat, bots and other digital service channels
- Understand the software development lifecycle and have worked in agile teams before
- Comfortable around data
- Familiar with test design principles and able to construct testing in a way that translates into robust and actionable outcomes
- Confident Data-driven and analytical
Working for Vitality as our Senior Digital Marketing Manager you'll experience an exciting mix of creativity and innovation, within a framework of challenging objectives and a passion for delivering the best.
Our people are chosen for their skills, knowledge, enthusiasm and attitude but above all, their belief that anything can be achieved.
Closing Date: Friday 14th June 2019
If you feel you have the skills and experience to become our Senior Digital Marketing Manager please click 'apply' today.