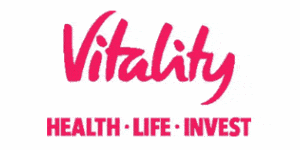 Senior Digital Marketing Executive - Vitality
London, London EC3V0XL
Vitality, Senior Digital Marketing Executive – B2B/SME, London, £Competitive + Bonus + Benefits
We're the UK insurer and investment provider that rewards people for positive lifestyle choices. With 1.25m+ UK members and more than 25m globally, we're out to make the world a healthier, happier place.
That applies as much to our people as it does to our members. So, as well as a highly competitive pay package, you'll enjoy: complimentary breakfasts; regular onsite physical and mental wellness workshops; on-site health checks; annual flu jabs and access to our full range of partners and rewards.
It's what we call offering shared value, because a healthy, happy team is good for us, good for our members and good for you.
As our Senior Digital Marketing Executive, you'll get the benefits our members enjoy, including
- Our award-winning private Vitality Health insurance + wellness incentive programme
- Access to The Vitality Programme – Apple Watch, Waitrose and Partners, Garmin, Champneys Spa days, half price gym memberships, Disney Store discounts to name a few!
- Personal health fund + Life Assurance
- Stakeholder Pension Plan with employer contribution
- 25 Days annual leave + Bank holidays + option to buy and sell 5 more.
- Flexible benefits package
- Internal incentives, competitions and awards – a chance to win football and sports tickets or even be in with a chance to have a holiday of a lifetime
- A genuine opportunity to grow and establish a long-term career
As our Senior Digital Marketing Executive, you will plan and run digital marketing campaigns targeting small to medium business owners with the objective of generating sales of Vitality products. The role is part of the existing Performance Marketing team based in London.
Responsibilities as our Senior Digital Marketing Executive:
- Plan and execute marketing campaigns targeting small and medium businesses in the UK. The campaigns will run across search, social, display and other relevant digital channels
- Be accountable for campaign results and present them to senior business stakeholders
- Collaborate closely with other marketing team, digital product, data science and sales colleagues
- Provide expertise in targeting businesses with digital advertising
- Analyse campaign and web analytics performance data to optimise activity and ensure you work on the most impactful projects
- Generate innovative campaign ideas and concepts, work to launch them and iterate on them to improve efficiency and lower acquisition costs
- Manage agency resources and priorities
- Keep up to date with digital marketing trends and technology
To become our Senior Digital Marketing Executive, you will have the below skills and experience:
Essential 
- Experience of running B2B digital marketing campaigns
- Hands-on experience using two or more of - Google Ads, Facebook, LinkedIn, Display Advertising, Affiliate Marketing
- Demonstrable campaign success – hitting goals and objectives
- Advanced Microsoft Excel skills – formula / pivot tables / building simple models / dashboards
- Strong practical experience of web analytics and online measurement
Desirable
- Honours degree in a STEM subject
- Data visualisation – familiarity with dashboarding or data vis tools. For example, Microsoft PowerBI, Google Data Studio or Tableau
- Worked in a cross-functional team with other disciplines. For example, product managers, developers, data scientists and sales
- Understanding of agile principles and tools – Trello / JIRA or similar
- Experience of HTML / JavaScript or related web technologies
Closing Date: Tuesday 4th August 2020
Working for Vitality, you'll experience an exciting mix of creativity and innovation, within a framework of challenging objectives and a passion for delivering the best.
Our people are chosen for their skills, knowledge, enthusiasm and attitude but above all, their belief that anything can be achieved.
If you feel you have the skills and experience to become our Senior Digital Marketing Executive, then please click 'apply' today.