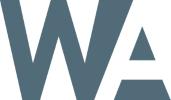 Senior DevOps Engineer - WHITEHAT ANALYTICS LIMITED
London, London London
POSITION OVERVIEW
We are expanding our core team and are looking for a Senior DevOps Engineer who is driven, passionate and able to develop innovative and effective approaches to help solve our clients' most critical business and technology challenges.
You will work alongside our Data Engineers, Data Scientists and with cross-functional customer Enterprise IT teams. You will be responsible for defining, building, testing and maintaining cloud based data engineering and data science platforms using a variety of continuous principles as well as ensuring compliances with client auditing and monitoring processes.
Most of our work is onsite with one of our clients in London or Southeast England, with travel to other parts of the UK as necessary. The company will cover any travel and accommodation costs.
KEY RESPONSIBILITIES
Technology & Development
Design, develop, implement and maintain cloud based CI/CD infrastructure underpinning Data Science and Data Engineering functions.
Working closely within cross-functional teams and ensure that solutions and deliverables align with the needs of the team and business.
Initiating, and contributing to, continuous improvement of development processes and spreading best practices within the team and our clients.
Working and communicating effectively within an inter-disciplinary Data Science and Data Engineering team.
Mentoring more junior members of the team on best practices.
Continuous professional development on new technologies.
Client Relationships
Troubleshooting and implementing improvements to systems as needed
Presenting and depicting the rationale of findings in simple, engaging and easy to understand business terms, to a diverse group of stakeholders
KNOWLEDGE & EXPERIENCE
Core Skills & Qualifications
Excellent understanding of the challenges of modern software engineering
Substantial experience of working in cloud environments (e.g. AWS, GCP, Azure)
Experience with continuous integration, testing and development using the DevOps toolchain
Working with operating-system-level virtualization software (e.g. Docker) and orchestration technologies (e.g. Kubernetes)
Working with CCA for provisioning and config management (e.g. Ansible, Chef, Puppet, Vagrant)
CD automation (e.g. Terraform, Jenkins) and build automation (e.g. Maven, Gradle)
Desirable Skills & Experience
Relevant AWS, GCP or Azure certifications
Knowledge of software development processes including Agile
Track record of designing and implementing computational environments (cloud or on-prem)
Experience in working in highly regulated environments
Awareness of best security practices
APPLICATION
To apply, please submit your CV and cover letter care of Human Resources to jobs@whitehatanalytics.com with the subject line: Lastname, First name - Job ID: 000_105. We look forward to hearing from you.
PROCESS
As much as we would like to hire everybody, we do have to ensure that we both fit together.
Initial call with Internal Recruiter
Telephone interview with hiring team
In person meet and greet with executive team; this will include a technical test and presentation, the content of which will be flexible but should highlight the excellence of your work
Spending time with the teams in our office, so we can both understand how we fit together to make your time with us as rewarding as it will be for us
STRICTLY NO RECRUITMENT AGENCIES
£60,000.00 - £80,000.00 per year
24 days annual leave, private health care with dental & optical plan, gym membership & private pension