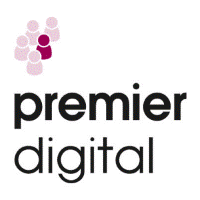 Senior developer .NET - Premier Group
Crewe, NW CW16ZQ
Senior developer – Crewe - £40,000+
An experienced, highly skilled senior developer is required to join an award-winning digital business based in the Crewe location who provide a range of exciting and innovative digital services. Expanding due to growth, the senior developer will be an integral part of the development team, delivering high-quality code for various software solutions. Ideally, the senior developer will host 5 years+ commercial experience as a web or software developer, boasting a meticulous approach to your coding with excellent attention to detail. Also, you will have fantastic Organisation skills and be able to communicate your ideas, highly technical in nature, to the wider team.
Essential technical skills;
•Latest C# Syntax
•MVC .NET 4/5
•MS SQL Studio
•Exceptional knowledge of RESTful Web Services
•Knowledge of XML / JSON
•N-Tier application architecture
•Unit Testing (MS Test or NUnit)
•GIT
•Knowledge of HTML, CSS and JavaScript

Desirable technical skills;
•Umbraco CMS experience
•An understanding of architecture systems
•.NET Core
•Understanding of Microservices

Core responsibilities;
•Deliver high-quality code for various software solutions
•Assist in the architecture of new software solutions
•Assist in the environment setup (website configuration DEV, UAT and production)
•Assist with gathering of requirements and creating timescales
•Support technical leads in reviewing development, implementation and testing to make sure quality is achieved before passing to the QA team
•You may be required to liaise with the creative team regarding design concept and signing off technically, although this is not a core responsibility

If you are a senior developer, experienced with the above skills and are seeking a new, exciting opportunity to work for an award-winning business, please apply with your latest CV. Alternatively, you can contact me on 01618718811 for more information.
Premier Group are acting as an employment agency.
£40,000.00 - £50,000.00 per year