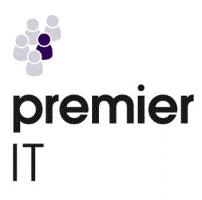 Senior Developer / £55,000 per annum / C#, SQL, JavaScript - Premier Group
Leicestershire, MID LE20QB
Role: Senior Developer
Salary: £40,000 - £55,000 per annum
Permanent
Leicester
A global client based in Central Leicester are seeking various Software Developers of various experiences to join their permanent development team. In this role you will get the opportunity to help develop and support systems which has huge amounts of traffic passing through it every day.
In this senior developer role, you'll help provide development support to internal users, as well as offering out support during busier periods and seasonal launches.
Senior Developer Essential Skills:
•A passionate developer, who is innovative and open to bringing new ideas to the table.
•A developer who has previous experience working in an Agile and Scrum environment.
•Strong amount of commercial experience with C#, JavaScript and SQL.
•The ability to confidently present technical information and relaying back to colleagues.

Senior Developer Desirable Skills:
•T-SQL
•ASP.Net
•HTML
•CSS

If you are an experienced Software Developer or Senior Developer, looking for your next step in your career in an award-winning company, then please apply now with your CV and salary expectations.
£40,000.00 - £55,000.00 per year