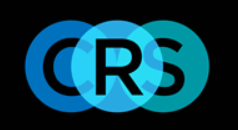 Senior Desktop Services Packager / Application Packaging - CARRINGTON RECRUITMENT SOLUTIONS LTD
London, London W1A 1AB
Senior Desktop Services Packager, Senior Desktop Support, SCCM, Windows, Application Packaging, London
Senior Desktop Services Packager/Senior Application Packager required to work for an exciting Professional Services Business based in Central London. This is a Senior role within their Desktop Services department, one of several internal IT teams supporting the UK Operation. Desktop Services is responsible for the operating system, deploying desktop applications and maintaining the delivery infrastructure. The organisation currently has both Windows 7 and 10 laptops and delivers packaged/sequenced applications using Microsoft SCCM. Read on for more details
Responsibilities:
Take ownership of the application deployment process including discovery, packaging, SCCM deployment UAT and distribution.
Package/sequence applications following recognised best practice and BDO Standards.
Own and maintain the Microsoft monthly patching schedule and the updating of other key applications
Ensure that agreed standards and working practices are followed ie Change Management, application deployment processes.
Develop new processes and standards
Develop working relationships within IT and the business that ensure the delivery of exceptional client service
Contribute to the continuous improvement by challenging what can be improved upon and promoting efficiencies.
Assist as a technical lead on IT projects. Liaise with other teams to achieve solutions and to resolve issues with existing deployments
Update customers on call progress and packaging issues. Act as an escalation point for business and other team members
Actively engage in knowledge sharing within the team, IT and the business.
Knowledge and Experience:
Very good Windows 7/Windows 10 Service experience, File and Registry knowledge and a good understanding of Windows based applications
In-depth knowledge of application packaging and deployment including MSI creation, AppV virtualisation and involving capture of specific licensing configurations including licence numbers, serial codes, dongles, licence Servers and peripheral based applications.
Good working experience of Flexera Admin Studio and Microsoft SCCM.
Good knowledge of Scripting in a recognised Microsoft developer language.
Good working experience of Microsoft Active Directory, Group Policy and Task Sequences.
This is a great opportunity and salary is dependent upon experience. Apply now for more details.
£45,000.00 - £55,000.00 per year
Good benefits