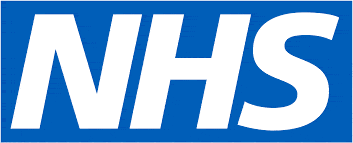 Senior Database Manager - National Health Service
wellington house/Colindale, London SE18UG
Job Reference: 919-RR-33197420-EXTJS
Employer:

Department:

Covid

Location:

wellington house/Colindale, London

Salary:

£40,074 - £45,998 per annum pro rata
---
Public Health England (PHE) is an executive agency of the Department of Health and Social Care providing; strategic leadership, research, advice and support for Government, local authorities and the NHS in protecting and improving the nation's health
IMPORTANT - PLEASE READ
This is a Non Reserved post under the Civil Service Nationality Rules and is therefore open to UK, Commonwealth and European Economic Area (EEA) Nationals and certain non EEA members. For more information please refer to the supporting documents detailing the Civil Service Nationality Rules.
For posts on PHE Civil Service terms and conditions, on appointment the salary is normally the minimum point (see salary range above). This will be dependent on the successful candidate's current salary and terms and/or equivalent experience. The Civil Service pay structure and progression is different from NHS Agenda for Change, most local authority pay grades and other systems that have annual pay increments. Please see attached an information sheet explaining starting salaries and benefits when joining PHE.
For

clinically ringfenced AfC or Medical/Dental posts

, you must obtain the correct professional registration to be appointed. The pay will follow the AfC or Medical & Dental terms & conditions. You may be asked to provide evidence on previous service whilst we are conducting pre-employment checks to determine starting salaries.
Any moves across the Civil Service may have implications on your ability to carry on claiming childcare vouchers.
Given the nature of the work of PHE, as a Category 1 department, you may be required in an emergency, if deemed a necessity, to redeploy to another role at short notice. You may also be required to work at any other location, within reasonable travelling distance of your permanent home address, in line with the provisions set out in your contract of employment.
---
The Epidemiology Cell uses an applied epidemiological approach to support the national response to COVID-19, making use of key data sources to inform specialist analyses and reporting on a national basis.
The cell is seeking a Senior Database Manager, recognising the importance of effective data management in enabling these critical functions.
The post holder should have a thorough understanding and evidence of the practical use of SQL, as well as programming languages such as Python.
The post-holder must have excellent interpersonal skills and an ability to work effectively both autonomously and within a team. As an essential service, the post-holder should be prepared to work on-site at the specified office locations in London.
Option 3 – External
Open to all external applicants (anyone) from outside the Civil Service (including by definition internal applicants).
For further details / informal visits contact:
Gavin Dabrera, Epicellcolindale@phe.gov.uk
Please specify "senior database manager" in the subject title, in relation to any enquiries about this post.
We welcome and encourage applications from everyone, including groups currently underrepresented in our workforce and pride ourselves as being an employer of choice.
To find out more about how we champion diversity and inclusion in the workplace, visit PHE Website
On 18 August 2020, the Secretary of State for Health and Social Care announced plans to establish the National Institute for Health Protection and consult on the best future options for strengthening health improvement and other public health functions in the wider system. Public Health England and many of its employees will be in scope for transition to new organisations in Spring 2021. Any new or current employees working for Public Health England during this time, will receive appropriate communications and consultation prior to any formal transfer taking place. Employees who compulsorily transfer to successor bodies will remain on their existing contractual terms and conditions and this applies both to current employees and those recruited during the transition. The recruitment, growth & development of our workforce is vital for the continuing success of PHE and the future National Institute for Health Protection.
---
The Civil Service (CS) embraces diversity and promotes equality of opportunity. We recruit by merit on the basis of fair and open competition, as outlined in the CS Commission's recruitment principles (attached as a supporting document). PHE is a disability confident employer and is committed to inclusion and diversity. We welcome applications from people with a disability or long term health condition.
The law requires that selection for appointment to the CS is on merit on the basis of fair and open competition as outlined in the CS Commission's Recruitment Principles.
If you feel your application has not been treated in accordance with the Recruitment Principles, and you wish to make a complaint, you should contact PHE recruitment team in the first instance. If you are not satisfied with the response you receive from PHE, you can contact the CS Commission.
If we receive applications from more suitable candidates than we have vacancies for at this time, we may hold suitable applicants on a reserve list for 12 months, and future vacancies could be offered to candidates on the reserve list without a new competition.
After applying via NHS Jobs, your submitted application may be imported into our preferred third party recruitment system. If imported, all subsequent information regarding your application will be generated from apps.trac.jobs. You will not be able to track the progress of your application or receive messages through the NHS Jobs website, and furthermore, that as an employer, we will not be able to respond to any e-mails sent to us via the NHS Jobs website. By applying for this post you are agreeing to Public Health England transferring the information to its preferred applicant management system. Please note, all communication regarding your application will be made via email, please ensure you check your junk/spam folders.
Interview expenses will not be reimbursed.
For more information please go to the PHE website.
40,074.00 - 45,998.00 per year