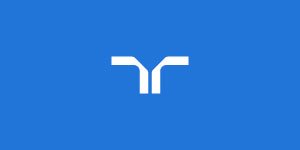 Senior Data & Performance Analyst - Stratford - Randstad Technologies Ltd
Stratford, London

Senior Data & Performance Analyst - Stratford

Senior Data & Performance Analyst is required by major non profit organisation, based in East London.

You will work closely with, and take the lead on engaging with business units to help them understand performance data, reports and insight. You'll work primarily with SQL and PowerBI to produce complex dashboards, templates for self service and reports. In addition to this, you'll be skilled at finding patterns, trends, highlighting potential issues and making recommendations for improvements. As a Senior, you will also mentor and coach a small team to help them develop their technical skills and ability to engage effectively with the business.

You'll work with a range of tools, predominantly SQL, PowerBI, Qlikview, Excel and PowerPoint. You'll also need to be comfortable and capable presenting your findings to senior management, on a one to one or group basis.

Key requirements:-

Significant experience working in an Agile environment with Data, Business Intelligence reporting, creating dashboards and presenting findings
Strong experience with gathering requirements using a range of techniques
Project Management experience
Some good leadership skills - able to mentor, coach and develop more junior members of the team
Creating Dashboards
Good knowledge of industry data frameworks, methods and standards
Experience running workshops and working with business stakeholders to devise appropriate reporting and dashboard formats
Experience working closely with key operational stakeholders to understand the wider business objectives and how quality data solutions can make a positive impact

This is a great opportunity to join a growing business with a great working environment and a big focus on work life balance.

Please send an up to date copy of your CV for immediate consideration.

Randstad Technologies Ltd is a leading specialist recruitment business for the IT industry. Please note that due to a high level of applications, we can only respond to applicants whose skills & qualifications are suitable for this position. No terminology in this advert is intended to discriminate against any of the protected characteristics that fall under the Equality Act 2010. For the purposes of the Conduct Regulations 2003, when advertising permanent vacancies we are acting as an Employment Agency, and when advertising temporary/contract vacancies we are acting as an Employment Business.


Employee Events
Mobile Phone Discount
Pension
Medical, Dental and Vision
Paid Holidays
Holidays
Maternity/Paternity Paid Leave
£50,000.00 - £55,000.00 per year
bens