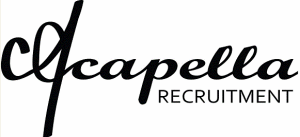 Senior Data Developer - Acapella Recruitment
Bath, SW BA146RL
Senior Data Developer
Bath, UK
About the company:
Our client is an international company with offices in the UK, Portugal, and the US. They work with organisations to create digital and technology platforms to drive transformation, develop capabilities and deliver digital and transactional experiences that build business around the world.
They are looking for a talented Senior Data Developer to join their international team.
You will be based at their beautiful rural offices nearby Bath - The Glove Factory Studios.
Role Overview:
They are seeking a Senior Data Developer to join their growing team. This person will be responsible for working across several Data Warehousing, Reporting, and Data Integration projects, assisting with the development of data best practices and governance, building reporting infrastructure, creating ad-hoc reports, and helping to optimize data flow and collection.
The ideal candidate has knowledge of, and is excited to learn about all aspects of data from multiple complex sources and domains, and who enjoys optimizing data systems and building them from the ground up. As Senior Data Developer, you will support their developers, database architects, data analysts, and data scientists, and will ensure optimal data delivery architecture is consistently present across projects. You will also support non-technical colleagues in the collection and appropriate use of data. You must be self-directed and comfortable supporting the data needs of multiple teams, systems and products. The right candidate will be excited by data, cross-system integration, traditional and non-traditional forms of ETL.
Duties and Responsibilities:
•Data Modelling – evaluate structured and unstructured data, determine the most appropriate schema for new tables, fact tables, data marts, etc.
•Data Integration – incorporate new business and system data into client Data Warehouses while maintaining enterprise best practices and adhering to data governance standards.
•ETL and Reporting – apply business rules to data to migrate from source to target using ETL tools or scripting languages. Validate data to ensure quality. Collaborate with colleagues across the enterprise to scope requests. Extract data from various data sources, validate results, create relevant data visualizations, and share with the requester. Develop dashboards and automate refreshes as appropriate.
•Governance / Best Practices – adhere and contribute to enterprise data governance standards. Assemble large, complex data sets that meet business requirements.
•KPI Development – Develop analytics that utilizes data resources to provide actionable insights, operational efficiency and other key business performance metrics.
•Technical Support – Work with stakeholders including client and internal company teams to assist with data-related technical issues and support their data infrastructure needs.

Essential Skills:
•Bachelor's degree in a computer-related field
•3+ years of Business Intelligence/Data Warehousing experience, preferably across multiple domains and in-depth in at least 2
•Proficient at integrating predictive and prescriptive models into applications and processes.
•Experience performing root cause analysis on internal and external data and processes to answer specific business questions and identify opportunities for improvement.
•Build processes supporting data transformation, data structures, metadata, dependency and workload management.
•A successful history of manipulating, processing and extracting value from large disconnected datasets.
•Strong communication and organizational skills.
•Strong analytic skills related to working with structured and unstructured datasets.
•RDBMS - strong skills in SQL and MySQL.
•Scripting - Python proficiency.

Preferred Skills:
•Experience with Big Data and Hadoop
•Exposure to stream-processing systems
•Exposure to object-oriented/object programming: Python, Java, etc
•Exposure to visual analytics tools: QlikSense, Tableau, Power BI etc.
•Data Science / Machine Learning experience
•Familiarity with Agile methodology for development

What do you need to do:
Please apply ASAP with your CV and quote your salary expectation / availability.
*PLEASE NOTE – By clicking 'apply' and you will be taken to Recruiterwise (Acapella's job portal), where you can submit your application to the recruiting client and manage your profile visibility for further opportunities.  By applying to this position, you agree for your CV to be submitted to our client, who shall contact you directly, should your application make their short-list.  You also agree to our Privacy Policy: acapella-recruitment.co.uk./privacy-policy.html which can be found on our website.