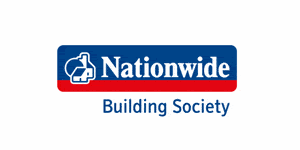 Senior Data Consultant - Nationwide
Swindon, SW
Job description
Senior Data Consultant based at our Head Office in Swindon, with flexibility to work from home or another location for up to two days per week – dependent on delivery pressures
Permanent 35-hour per week contract
Nationwide has recently launched a new data strategy which will transform the way the society thinks about, values and manages its data. As part of this new strategy the data & analytics community, and more specifically, the data solutions team has a number of exciting new roles to help deliver on the promises of reducing the number of legacy data stores, simplifying the architectural landscape and treating data as a valued asset.
An exciting opportunity has now arisen to join the Data Labs team as a Senior Data Consultant ensuring our labs capability is set up for success. This is a relatively new capability supporting both our internal D&A Analytics Hub and wider communities to source, expose, validate and prepare data in an agile, flexible, fast paced approach utilising our Big Data platform.  You'll join a small team of 5 data engineering experts ensuring delivery of value-add use cases for the society utilising a number of Big Data technologies.
Working closely with the Nationwide Data Scientists, this exciting new role will provide the opportunity to work with some innovative and driven people and industry leading vendors.
Who we're looking for
As a minimum requirement you'll:
Have excellent SQL skills with a willingness and drive to learn new technologies


Have an Agile mindset, happy to drive and embrace change and be able to instil these values within your team


Have significant experience of data lake and data warehouse delivery gained in a mix of industry sectors


Be familiar with automation techniques and frameworks


Be a technical innovator with a curious mindset and a thirst for knowledge


Have a proven understanding of various database modelling techniques


Be a data expert, having in-depth awareness of CRM, operational and analytic data stores


Working hand in hand with our Data sourcing, Analytics Relationship Managers (ARM's) and Data Scientists, you'll have excellent stakeholder management and influencing skills


Be experienced with breaking down and understanding previously unexplored and often undocumented data sources


It would be nice if you also had:
Experience of working in an Agile environment using SCRUM/Kanban


Have worked in the financial sector for part of your career to date


Experience of Hadoop, Teradata, SPARK, JAVA, Python or R


Have proven experience with working with CAW/CAW+ in a business environment


What you'll be doing


Reporting to the Data Labs manager, your primary objective will be to understand, realise and document the data requirements for the Analytics Hub and spoke opportunities.  You'll need to be able to recognise and articulate the benefits behind the use of a strategic or tactical data source and be mindful of the downstream industrialisation implications behind each, if the opportunity proves valuable.




With the use of big data platforms such as Teradata and Hadoop and the use of existing Nationwide data stores, you'll be expected to plan, develop and own analytical opportunities and actively partake in writing the necessary code to extract the desired data with appropriate documentation and meeting the Data Governance standards.




As a senior member of the team, you'll be expected to share your skills, offer support and nurture new members in the team and build a reputation of being an SME in Data Lab engineering.  Having a positive mindset which embraces change, you'll play a key role in promoting the value of Data Engineering to support Analytical opportunities, driving value for our members and Nationwide alike.



Apply now

The extras you'll get


Our people's success isn't based on how long they spend at their desk. While you'll have contracted hours, we offer a flexible environment. That might be working from home, logging on from other offices across the UK, or working part time or compressed hours. We want to know how you like to work. And if we forget to ask, please tell us. We promise it won't affect your chances at all.




There are all sorts of benefits, including:



a personal pension (most people put in 7% of their salary which we'll top up by a further 16%)


up to two days of paid volunteering a year


family-friendly benefits to make life easier for parents and carers


24 days holiday with the ability to 'buy' up to 10 days more holiday


Access to an annual performance related bonus scheme


Personal development. Support and training to help you to excel and develop your career.