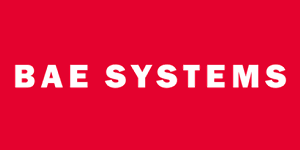 Senior Commerical officer - BAE Systems
Rochester, Southern ME11AA
Senior Commercial Officer
Are you looking to
join a dynamic team that supports the delivery of transformative technology across a diverse global portfolio of military and commercial customers? If the answer is yes, a fantastic opportunity exists to join our site in Rochester in the role of Senior Commercial Officer.
As a Senior Commercial Officer you will be a trusted partner of the business; managing customer relationships, negotiating deals, creating innovative solutions, and providing guidance on contractual, legal, regulatory and governance matters.
This role will provide you with the opportunity
development your career across the organisation, which includes the opportunity to attain professional accreditation, rotate into other business roles (e.g. Finance, Procurement and Project Management) and move up through the professional and executive grades
Your main responsibilities will involve:
Taking

a leading role on proposals

Negotiating with customers and managing complex contracts in line with established policies and requirements

Interpreting and communicating customer requirements

Identifying and mitigating risk and assessing opportunities

Supporting the business to manage change and deliver upon its financial commitments
Your skills and qualifications:
Business

acumen in order to identify and mitigate risks and assess opportunities

Able to interpret and communicate customer requirements

Experience of scope and change management within a contract

Ability

to communicate clearly and effectively in complex and dynamic situations

Adaptability to negotiate both as an individual and as part of a wider team

Educated to degree level OR equivalent in business related subject OR equivalent on the job experience
Awareness of the aspects of the Law that affect the activities of the business

Familiar

with typical internal governance requirements

Understand

a variety of contract/agreement types such as Non-Disclosure Agreements

Worked

within the Aerospace or comparable industry (e.g. Defence, Space, Rail, Energy, IT)
What we're looking for in you:
You will be ready to learn about our goals and how you can contribute to them, create value for our customers by understanding their needs, help us to grow by challenging our decision making processes, enabling us to learn from experience, and operate with calm professionalism in a highly-changeable business environment.
Location:
Rochester, Kent
Benefits:
Our employees receive an excellent benefits package which includes a competitive pension scheme, enhanced annual leave allowance and a Company contributed Share Incentive Plan. We also offer a range of additional benefits such as flexible working, an employee assistance programme, Cycle2work and many local and national employee discounts. Some employees may also be eligible for an annual incentive.
BAE Systems is one of the world's leading global defence, security and aerospace companies. We work at the cutting edge of technology, creating more than 100 new inventions every year for customers in over 100 countries.
The Electronic Systems (ES) sector spans the commercial and defense electronics markets with a broad portfolio of mission-critical electronic systems, including flight and engine controls; electronic warfare and night vision systems; surveillance and reconnaissance sensors; secure networked communications equipment; geospatial imagery intelligence products and systems; mission management; and power-and energy-management systems. Headquartered in Nashua, New Hampshire, ES employs approximately 13,000 people globally, with engineering and manufacturing functions primarily in the United States

and the

United Kingdom.
We pride ourselves on employing the best professionals around. Join us and you'll be part of something important; something you can be proud of. You'll have
the opportunity to work from concept to completion, giving you real ownership of projects. Whatever you do, you'll have the satisfaction of knowing you're making a difference to people's lives.
BAE Systems is an equal opportunities employer. We value diversity and welcome applications from candidates from all backgrounds. We particularly welcome applications from sections of the community which are currently under-represented at BAE Systems, including women, BAME and applicants with disabilities. Please note we will not use any personal information relating to your background at any stage of the application process.
Please be aware that many roles working for BAE Systems will be subject to both security and export control restrictions. These restrictions mean that factors including your nationality, any previous nationalities you have held, and/or your place of birth may limit those roles that you can perform for the organisation
.