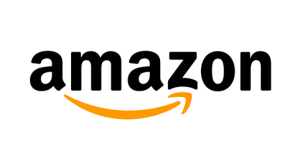 Senior Capacity Planning Manager - DSP Program - Amazon
London, London EC2A2FA
Job title: Senior Capacity Planning Manager - DSP Program
Location: London (Flexible)
Competitive Salary & Benefits
At Amazon, we're working to be the most Customer-centric company on earth. One customer experience that we're constantly looking to take to a new level is how we fulfill and deliver their orders. Our goal is to exceed the expectations of all our customers by ensuring that their orders, no matter how large or small are delivered where and when they need them, as quickly, accurately, and cost effectively as possible. To meet this goal, Amazon is continually striving to innovate and provide best-in class service levels through the introduction of pioneering new products and services in the last mile delivery space. Come join the team and help us make history!
We are looking for a Senior Capacity Planning Manager, Capacity Allocation to build and manage capacity allocation modelling for Amazon's Delivery Service Partners (DSPs) as part of a new growth program.

This leader will be the single source of truth for planning where DSP capacity is required in our network based on a number of fluid inputs. The role interfaces with a number of key stakeholders that rely on the projections you deliver, in particular you will partner with the business development team providing DSP capacity plans that drive marketing and lead generation strategies. Ideal candidates have a passion for complex modeling and thrive on solving difficult problems with high levels of ambiguity. A successful candidate will be highly analytical, resourceful, customer focused, team oriented, and will have an ability to work independently under time constraints to meet short deadlines. The ability to make connections between data and real time operations along with proven stakeholder and project management skills are critical for success in this role. The leader will have a proven track record in taking on end-to-end ownership and successfully delivering results in a fast-paced and dynamic business environment.
Senior Capacity Planning Manager Responsibilities:
Developing mechanisms to support ingest of various data sources from key stakeholders.

Build DSP capacity allocation plans that drive business decisions utilizing real time information and historical trends.

Monitor and report on bottlenecks in hitting DSP capacity target.

Ability to translate modelled timelines into building realistic yet attainable capacity plans.

Lead, direct, supervise and control the execution of the capacity plans.

Have backbone and respectfully challenge multiple stakeholders with competing priorities.

Earn trust through pro-active stakeholder management providing insight into future capacity needs.

Possess a strong oversight on the financial and administrative constraints of the DSP program which may impact decision making in the planning process.
The role has two direct reports to support the planning and execution process.
Senior Capacity Planning Manager basic Qualifications:
Bachelor's degree.

Excellent communication skills.

Experience leading and influencing cross-functional teams.

Proven experience in complex capacity planning or financial modeling.

Can work independently in a fast-paced and rapidly changing environment.

Proven track record of managing multiple priorities.
Senior Capacity Planning Manager preferred Qualifications:
Additional language.

Logistics experience.

Experience of leading a virtual team across EU or similar geography.

A history of developing strong, value-add partnerships preferably with 3P suppliers.

Start-up experience.
About our Rewards:
We'll expect you to go the extra mile, but we'll also make sure you're well rewarded. As well as a competitive salary, stock units and site performance-related pay potential, we offer a whole host of other benefits, including an employee discount. Additionally, you will find yourself in a stimulating environment where you can develop processes as well as yourself as an individual by working with some of the best and brightest minds in the industry. Our rapidly growing organisation also offers many opportunities for building a diverse and rewarding career.
To apply for this Senior Capacity Planning Manager position, please click on the apply button!
Amazon is an equal opportunities employer. We believe passionately that employing a diverse workforce is central to our success. We make recruiting decisions based on your experience and skills. We value your passion to discover, invent, simplify and build. Amazon takes data protection seriously and respects EU and local data protection laws. Unless you express otherwise, by submitting your CV you authorize the hiring Amazon company to store your personal information in the electronic database maintained by Amazon Corporate LLC. in the USA or one of its affiliates for the purpose of assessing your suitability for this and future job vacancies and to pursue your recruiting process. If at any time you want your personal data to be deleted, you simply need to notify the hiring Amazon company. Amazon will not share your personal information with any third party without your prior consent. As part of your interview process with Amazon you may be asked to authorize the hiring Amazon company to separately verify your application data and personal background through a third party service provider.

Competitive Salary & Benefits