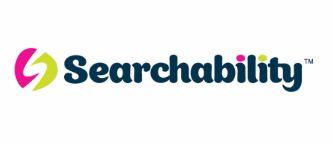 SENIOR ANDROID DEVELOPER - SEARCHABILITY
Manchester, NW M11ED
ANDROID DEVELOPER
ANDROID / JAVA / KOTLIN / GRADLE
EXCITING ANDROID DEVELOPER OPPORTUNITY - AWARD WINNING COMPANY, MANCHESTER CITY CENTRE! (Exciting new enterprise level projects)
Android Developer (Java)
Fantastic opportunity to join an innovative tech company in the heart of Manchester!
Android / Java / Kotlin / Gradle
Salary up to £35K - depending on experience plus 25 days' holiday, flexi-time, childcare vouchers, health cash plan and more!
To apply please call 0161 694 7999 / 07841463805, or email

Alicia.hunter@searchability.co.uk

We are a technology company Manchester City centre! We are one of the most sucessful and established start-up's in the UK right now and we are continuing to Grow. Having been established for more than 7 years we have a fantastic reputation in the technology industry winning multiple awards over the years- the only way is up! We are looking for an Android Developer to join the mobile applications development department because we have lots of new and exciting projects and need to expand the team to keep up with the demand. The ideal candidate will have a desire to learn new skills and develop within an Agile team environment becomeing a leader.

Sourced by @TechCareers_NW - your 24/7 twitter feed of latest IT vacancies across the North West

WHO ARE WE?

We are a technology company in Manchester city centre, with two sides to our business. We have an industry leading platform, which we can tailor to client's requirements. We also proudly develop websites, web / mobile applications and UX / design solutions to our clients across a number of industries globally! We carefully plan, design and expertly deliver each of our projects to make sure that we are continually delivering high quality solutions to our clients and outdoing our competitors by going above and beyond. An increase in the demand for our mobile services means we're ready to expand our development team by appointing an Android Developer with strong ANDROID / JAVA / KOTLIN / GRADLE skills. We have collaborative environment in which our developers are free to implement ideas and voice their opinions, you will use up-to-date technologies and receive continual training and support throughout your career with us.

WHAT WILL YOU BE DOING?

You will be helping design and develop new features for our industry leading platform mobile applications and client products from the agency side of things, ensuring standards are met. We need an individual with a good amount of experience to the software industry and experience with ANDROID / JAVA / KOTLIN / GRADLE skills. We operate in an Agile environment and you will work closely with the project team and reporting to the Head of Native Apps. As an experienced member of the team, you will also be required to oversee the Android development done by the Juniors in the team, assisting them when they require mentoring. The workflow is fast paced, and you will never be stuck for new tasks. This is an excellent opportunity to be vocal within a technical team and drive forward new ideas. You will have the freedom to take ownership of projects, seeing them from initial concept through to completion, to ensure that the solutions developed match the client's requirements and you are happy with the standard.

WE NEED YOU TO HAVE…..

IT'S NICE TO HAVE…..

Leadership Experience
OOP
iOS
JavaScript
Xamarin
Source Control (Git)
Agile

TO BE CONSIDERED…..

Please either apply by clicking online or emailing me directly to

luke.hopkins@searchability.co.uk

. For further information please call me on 0161 694 7999 / 07841463805. I can make myself available outside of normal working hours to suit from 7am until 10pm. If unavailable, please leave a message and either myself or one of my colleagues will respond. By applying for this role, you give express consent for us to process & submit (subject to required skills) your application to our client in conjunction with this vacancy only. Also feel free to follow me on Twitter @DigiAlicia or connect with me on LinkedIn, just search Alicia Hunter Searchability in Google! I look forward to hearing from you.

KEY SKILLS:

ANDROID / JAVA / KOTLIN / GRADLE / LEADERSHIP / OOP / IOS / JAVASCRIPT / XAMARIN / GIT /AGILE / CI /CD

£40,000.00 - £45,000.00 per year