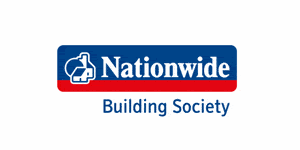 Senior Analyst, Operations & Demand - Nationwide
Swindon, SW
Job description
Based at our Head Office in Swindon, but with flexibility to work from home or another location for up to two days per week – dependent on delivery pressures.
Competitive salary + excellent benefits package
Are you passionate about providing insight to drive out value and deliver improvements? There is an opportunity for a Senior Analyst to join the Operations and Demand team in Data & Analytics (D&A) Solutions at an exciting time as we expand our operations and deliver a new data strategy that will transform the way the society thinks about, values and manages its data.
Who we're looking for
As a minimum you'll:
Have excellent analytical skills and attention to detail


Be able to demonstrate a drive for continual improvement


Have demonstrable experience of financial management and vendor management


Have an Agile mindset, happy to embrace change in a fast-paced environment


Be a strong team player who enjoys and thrives on collaboration across teams


Advanced knowledge of Microsoft Office, including Excel


It would be nice if you also had knowledge of:
Project lifecycle delivery, processes and toolsets


Knowledge Management


Resource forecasting and demand/capacity planning


What you'll be doing
Reporting to the Operations Manager in D&A Solutions, you'll play a pivotal role in supporting the delivery of our data strategy, maximising efficiency and driving out value.
Key responsibilities will be:
Providing analytical insight to identify improvements in performance and delivery across D&A Solutions and to drive value from our vendors


Providing financial management support and reporting for delivery teams


Providing resource and capacity planning reporting and insight


Ensuring adherence to governance and control structures


Supporting the implementation and enhancement of a knowledge management framework and repository


Coaching and line management of colleagues to help develop their skills and expertise



Apply now

The extras you'll get


Our people's success isn't based on how long they spend at their desk. While you'll have contracted hours, we offer a flexible environment. That might be working from home, logging on from other offices across the UK, or working part time or compressed hours. We want to know how you like to work. And if we forget to ask, please tell us. We promise it won't affect your chances at all.




There are all sorts of benefits, including:



a personal pension (most people put in 7% of their salary which we'll top up by a further 16%)


up to two days of paid volunteering a year


family-friendly benefits to make life easier for parents and carers


24 days holiday with the ability to 'buy' up to 10 days more holiday


Access to an annual performance related bonus scheme


Personal development. Support and training to help you to excel and develop your career