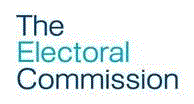 Senior Adviser - The Electoral Commission
London, London EC1Y8YZ
The Electoral Commission have an exciting opportunity for a Senior Adviser to join their growing team in London.
Job Title: Senior Adviser, Access to Information
Location: London
Salary: £37,066 per annum
Job Type: Full Time
Senior Adviser - About Us:
The Electoral Commission is the independent body which oversees elections and regulates political finance in the UK. We work to promote public confidence in the democratic process and to ensure its integrity.
We offer excellent terms and conditions, including flexible working hours and the opportunity to join the Civil Service pension arrangements (dependent on scheme rules).
Senior Adviser - The Role:
We are looking for an enthusiastic Senior Adviser to work as part of a small team providing comprehensive information management services to the Commission. This role will provide leadership for the function administering and supporting the organisation wide Freedom of Information and Data Protection policies and procedures. The Senior Adviser will work with the Information, Knowledge and System Manager and the Data Protection Officer to ensure that the organisation fully complies with all aspects of the Freedom of Information Act (FOI) 2000 and Data Protection Act (DPA) 2018.
The ideal candidate will be confident in working with staff at all levels, but particularly senior management, to meet statutory deadlines.
This aim of this role is to take the lead on the administration of responses to requests under the Freedom of Information Act across the Commission. The post holder will be required to work autonomously and flexibly to ensure that the Commission complies with our legal obligations. The nature of our work means that requests are often complex and can relate to our activities as a regulator.
Senior Adviser - Requirements:
This role requires the post holder to translate technical legal requirements in the application of exemptions where sound judgement is crucial. You will demonstrate excellent communication skills as the management of the FOI and DPA processes requires negotiating with our Senior Leadership Group to manage the agreement for the use of exemptions and manage the risk of disclosing information.
This role requires the post holder to translate legal requirements from both acts into accessible training and supporting materials for staff. Experience of developing and running training in FOI and DPA processes in a similar organisation would be an advantage.
Transparency is one of our corporate values at the Commission and this role and its function is key to supporting this.
To submit your CV for this exciting opportunity, please click 'Apply' now.
The closing date for applications is Friday 21st February 2020 at 9.00am.
We are committed to equality of opportunity and welcome applications from all sections of the community.
£37,066.00 - £37,066.00 per year