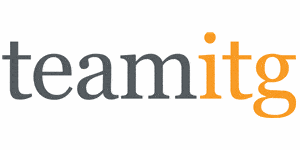 Senior Account Manager - Smart Recruit Online
London, London

Where does this role fit in?

Are you a Senior Account Manager looking for your next role? We have an exciting opportunity for a dynamic self-starter to help nurture existing and build new relationships across our Vodafone Ziggo account, whilst overseeing day-to-day eCRM campaign activity.

You will be responsible for all BAU activity, overseeing numerous eCRM campaigns for Vodafone Ziggo and working closely to support the campaign delivery team, including a Junior Account Manager and Account Executive. You will become the clients day-to-day 'go to' person with a good understanding of their business needs and KPI's that they are measured on.

You will support Vodafone Ziggo in the optimisation of ways of working and help to familiarise them and make them comfortable using ITG technology. You will be working closely with multiple client stakeholders to extract detailed requirements for automated campaigns, complex data driven campaigns and ad hoc projects and be able to confidently brief internal departments through a workflow management process.

You will manage and deliver projects through all stages of the process from briefing, discovery and proposal to testing and deployment, including post campaign performance reporting and recommendations to how the client can improve their email campaigns.

You will be constantly looking for ways to improve your client's campaigns and have an interest in data, understanding analytics, providing insights and recommendations. You will also be responsible for the management of tracking all activities against the client's budget and reporting this to the Group Account Director.

Senior Account Manager | Campaign Manager | Project Management | Campaign Delivery | Account Manager | Data Analyst | Client Facing | Customer Service | Administration | Marketing | Digital | Agency

Work's a treat

On top of a competitive salary, you can expect a whole load of perks:

25 days' holiday + bank holidays- we understand the importance of a healthy work/life balance.
So many savings - through our online community platform, you can access dozens of daily deals, from money off top brands to discounts on days out.
Employee Assistance Programme- our people are at the heart of everything we do, so if you're happy, we're happy.
Raising money for charity- we're all about giving back… and having lots of fun in the process!
Referral scheme- know the perfect person to join the team? You could bag £1,000 for a putting a good word in.

Essential Skills

What can you bring to the table?

Just have a look below, if this sounds like you it's definitely worth putting yourself forward:

First and foremost, you should be customer centric. Our people go above and beyond to deliver exceptional customer service, every time.
You won't be micro-managed here, the ability to manage your own time and deliver quality with speed is essential.
You'll be experienced in a client facing agency position with a digital or integrated agency environment.
You're a fixer - being the go-to person when things need to be done, and they need to be done now.
You'll have an ability to understand and appreciate creative and technical components of online marketing.
You'll be comfortable managing multiple projects, potentially with conflicting deadlines; a can-do attitude will ensure you deliver every time.
You'll be flexible and able to work in a fast paced, hard working environment and demonstrate commitment to role and to drive development.

What next?

If you found yourself nodding and smiling reading this, drop us your application and someone from our team will be in touch.

About Company

A bit about us

We are Team ITG.

We make collaboration happen. We simplify the complicated. We automate the tedious. We create the beautiful.

Over the last decade we've grown a lot - new people, new technology and lots of brilliant new clients. We're a tech-led marketing business on a mission. A mission to liberate marketers. How? With a blend of our cutting-edge tech-stack, our dedicated team of over 1,000 marketers, fanatical customer service and a passion to help everyone be their creative best...

Hello tomorrow.