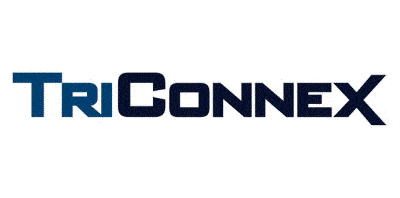 Senior Account Manager - Triconnex
Braintree, HC
Senior Account Manager
Location: Braintree, Essex
Salary: Competitive
Purpose of the Senior Account Manager Role:
Management of a regional commercial team (Accounts Managers) to ensure effective contract management ensuring consistency across all contracts. Driving productivity, maximizing outputs and commercial efficiencies whilst collaboratively working with the site operational/utility teams and asset departments. Driving a positive culture and proactive approach in developing the TriConnex offering to meet customer needs.
Senior Account Manager Responsibilities:
•Assist and support the Director of Commercial in the development of the Operations Department and offering
•Provide commercial support to the team whilst developing team members through mentoring and coaching
•Implementing personal development plans (MBF) and undertaking 1-2-1's whilst setting key departmental objectives/KPI's
•Responsible for commercial performance from technical handover to final account
•Ensuring appropriate records are maintained on projects regarding contract performance, variations and asset contribution through contract performance reviews (CPR)
•Respond effectively to the business and customer needs both internal and external by developing and maintaining excellent customer relationships and service
•Selection and Management of Sub-contractors across multiple regions, including negotiation of tenders and review of performance against tenders. Authorising payments against works completed
•Forecasting of projects from handover to completion reviewing monthly to track performance
•Producing monthly team reports including tracking against departments KPIs to be used in the monthly board reports
•Attending and contributing to senior staff meetings working closely with peers to continuously improve processes and challenge current working practices whilst supporting others

Senior Account Manager Requirements:
•Commercial knowledge within a utilities, developer or construction background essential
•Knowledge of quantity surveying methods and techniques
•Aptitude for maths, excel and ERP systems
•Knowledge of the utility market is preferable
•Understanding of customer service and impact on wider business
•Knowledge and awareness of process improvement tools i.e. process maturity, leadership and development techniques
•Experience within Quantity Surveying or similar commercial environment
•Experience within the utilities market or construction industry is essential
•Experience of managing and developing personnel with a coaching and mentoring approach
•Experience in Excel at an intermediate to advanced level
•Experience of ERP systems
•Desire and passion for ongoing personal development and development of others
•Full UK drivers' licence
•Strong communication and interpersonal skills with the ability to liaise at various levels
•Ability to work in a highly focused team to meet deadlines and to work with others to achieve shared goals
•Skilled in the successful management, supervision and development of others
•Ability to work on own initiative with self-motivated approach
•Ability to identify, investigate, resolve or escalate issues/requirements
•Good time management and organisational skills

If you think that you are suitable for this Senior Account Manager role, please apply now!
Nexus Infrastructure plc and its subsidiaries, Tamdown, TriConnex and eSmart networks is an equal opportunities employer, and we value diversity and promote equality across all of our businesses. We welcome applications from all sections of society and are always happy to discuss reasonable adjustments and/or additional arrangements as required to support your application. The terminology used in this advert is not intended to discriminate against any of the protected characteristics that fall under the Equality Act 2010.
By submitting your application for this position, you are authorising for your personal information to be treated in accordance with GDPR. All information submitted to us in relation to your application will be stored confidentially and will only be used in accordance with the Nexus Infrastructure Privacy Policy.