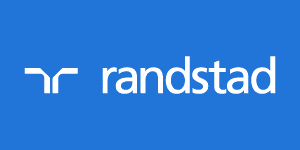 SEN Teaching Assistant - Randstad Education
East Grinstead, Southern RH185FR
Would you like to play an important role in a child's life?

Would you want to make a student's life easier by assisting them in daily tasks they may find overwhelming or even challenging?

Are you looking for a brand new to start in September?

This school based near East Grinstead provides day and residential education for children and young people aged 7 -16 who have a range of social, emotional, behavioural or communication difficulties.

This SEND school is well known for its unique approach to learning. Students are able to ride and care for horses, an activity that most students find healing. They have access to a wide and varied physical education curriculum that supports their physical development. You will be well supported by staff and management.

Benefits of working with Randstad:
-Exclusive online services
-On call service
-Career advice
-Great market knowledge to match you to your perfect role
-Team teach training
-Advice and editing on your current CV
-Dedicated consultant throughout your journey

School Benefits:
-Top of the range technology and modern resources
-MAPA Training
-A unique teaching approach
-Support from care and therapy staff
-Extensive grounds
-Team days and events
-Brilliant career progression opportunities
-On site parking

Your responsibilities will include:
-Taking part in and supervising outdoor activities and educational trips
-Supporting the general wellbeing of learners
-Working on a 1:1 basis and in small groups
-Providing feedback to teacher on progress and development
-Supervising and striving to improve behaviour
-Tailoring learning techniques to individual learners

An ideal candidate may possess the following skills and capabilities:
-Own means of transport (this is essential)
-Flexibility and creativity in your approach to learning techniques.
-An ability to build positive and appropriate relationships with children.
-Experience in an EBD school setting (this is essential)
-Confidence to lead small groups in different educational subjects.
-The ability to work with learners who have various learning difficulties.
To be able to work with an extremely dedicated and experienced team who will support you with training and career development, apply now! Interviews are currently being held.

For more information about this role or to apply, please contact Emily Stokes on 07473040731 or email emily.stokes@randstadeducation.co.uk

If this isn't the right role for you, we have an array of positions across Sussex and Surrey which may also be of interest to you.

Randstad Education maintains the highest standard of child safety and compliance when placing candidates into schools. Any successful candidates will be subject to the compliance process that also includes the enhanced DBS check.
15,500.00 - 16,500.00 per year