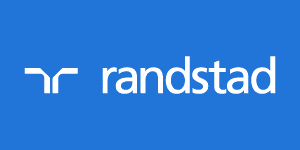 SEN Teaching Assistant - Randstad Education
Chesterfield, MID S427HL
Are you an outstanding teaching assistant with experience working on a 1 to 1 basis & as a group TA with SEN children? Are you motivated and passionate about the development of young people? Are you looking for a full time position? Are you qualified as Level 2 or Level 3?
If you find yourself answering the above questions "yes" then we want to hear from you!
Our client is a well respected popular primary school in Chesterfield. They are looking to add a full time teaching assistant to their impressive school working with children within the SEN department. The school have encouraged TA's without Level 2 or Level 3 qualifications that have experience working with SEN children in a school on a long term basis.
This is a permanent role starting in October 2020 until July 2021
The Benefits
- Free car parking on site
- Excellent transport links
- Outstanding on site facilities
- Supportive class teacher
- Refer a friend incentive (earn £300 in high street shopping vouchers)
The Responsibilities
- Support the student you are working with on a day to day basis
- Deliver schemes of work set by the SENDCO
- Attend after school meetings
- Ensuring that the class room is a suitable place to learn
The Requirements
- Level 2 Minimum or long term experience as an SEN Teaching Assistant
- Enhanced DBS on update service
- X2 Excellent references from the last 12 months
- Eligible to work in the UK
Don't want to miss out of the fantastic opportunity? Then apply today as we anticipate this position will be filled quickly.
Please send your CV to lewi.white@randstadeducation.co.uk or call Lewi on 0114 274 3765 for more info on this position.