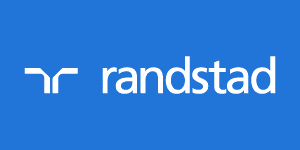 SEN Teacher - Randstad Education
Bury St. Edmunds, ANGL IP333NN
Are you an SEN Teacher available for work now or currently doing a temp role and looking for more stability? Can you create a safe and positive learning environment for your students? Do you have experience and great passion for teaching in a SEN setting? If you answer yes to these questions, then we could have the perfect role for you!
Randstad are looking for SEN Teachers for Permanent teaching roles for schools in the Bury St Edmunds area. We are looking for outstanding SEN Teachers with a warm and welcoming personality who have experience teaching SEN pupils a variety of subjects.
You will need compassion to perform in this role and will have a strong and resilient personality. You will feel dedicated and committed to providing the best education opportunities for your students who can display challenging behavioural issues and severe disabilities.
Your responsibilities will include:
Planning, preparing and delivering engaging lessons
Assisting students during class making sure they are on track
Liaising with support staff to ensure a smooth running class
Enabling learners to access the curriculum
Supporting the pastoral needs of the learners
Being an active part in setting the learning environment
Using your interests to engage students in learning
An ideal candidate may possess the following skills and capabilities:
A teaching qualification
The ability to work with learners that have various learning difficulties
A willingness to learn and build relationships with learners
Confidence to support the lead in groups, in different educational subjects
The ability to work as an individual and as a part of the team
Flexibility in your approach to education
A full driving licence
Salary is dependent on experience.
For more information about this role and to apply, please contact Ginny Watson on 01223 368836 or email ginny.watson@randstadeducation.co.uk for a chat about the role.
Randstad Education maintains the highest standard of child safety and compliance when placing candidates into schools. Any successful candidates will be subject to the compliance process that also includes the enhanced DBS check.
24,000.00 - 40,000.00 per year