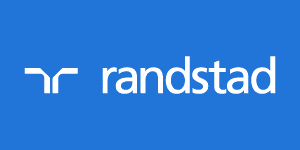 SEN Maths Lead Teacher - Randstad Education
Ellesmere Port, NW ch12be
Are you a qualified Maths teacher?
Are you keen and passionate to work with SEMH students?
Do you have experience working with children expressing challenging behaviour?
If yes, see bellow for more information on an exciting new opportunity!

An inclusive through-age SEMH (Social, Emotional, Mental Health Needs) School in Ellesmere Port is looking to appoint a new Curriculum Lead teacher to their team of supportive staff. The school is in need of an experienced teacher who is able to come in and work with small classes of children. The children are all aged 8-16, however they are working at varying stages of the curriculum.

Working with children with SEND and social-emotional needs is a rewarding career in which you will teach, guide and support students who may find everyday tasks challenging. The successful applicant will be required to teach children with complex needs, leading the class and planning their days to effectively engage the children with their work and learning. The environment is tailored to provide these vulnerable students with the best possible care and the successful applicant will have interest and passion for working with at-risk youth to help them achieve their goals.

Benefits of working with the school:
*On site parking
*Near public transport links
*Top of the range equipment and technology
*Brilliant career progression opportunities
*Holistic and inclusive approach to teaching
*Supportive Maths Team & Senior Leadership

Benefits of working with Randstad:
*Dedicated Consultants with experience working in education
*24/7 on-call service
*Free career advice
*Support and guidance throughout your role
*Team teach training

The role will include:
*To plan, prepare and deliver engaging lessons
*Support children in class to make sure they are on track
*Liaise with support staff to ensure smooth running of class
*To support the general wellbeing of the students
*To monitor and evaluate learning
*Enable learners to access the curriculum through a variety of techniques
*Fully utilise Teaching Assistant with the classroom to support aspects of teaching and behaviour management

Requirements:
*Qualified teacher status essential
*To be able to work with learners with multiple learning needs and differentiate appropriately
*A desire to encourage children to succeed
*A caring, patient and calm personality
* Be flexible in approach to education
*KS2,3 and/or 4 experience ideal

Are these the skills you can bring? Do you feel that this is the rewarding role for you? Then please apply now!

Randstad Education maintains the highest standard of child safety and compliance when placing candidates into schools. Successful candidates will be subject to the compliance process that also includes the enhanced DBS check.

If this role is of interest to you then get in touch today by sending your CV to jennifer.williams@randstadeducation.co.uk I look forward to hearing from you!