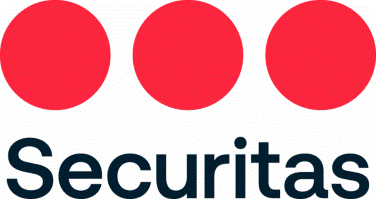 Security Team Leader - Smart Recruit Online
London, London

Do you have what it takes to be an Security Team Leader with Securitas?

We have an exciting opportunity for an enthusiastic Security Team Leader to join our dynamic team on a Permanent basis. This role comes with a fixed working pattern of 4 on, 4 off and you are required to work days, nights and weekends on 2 days, 2 nights and 4 days off rotation.

The Security Team Leader takes responsibility for the effective and efficient supervision of a Team of Controllers and Security Officers at one of the countries most beautiful buidlings which hosts one of the worlds most impressive collections of art.

We are an internationally successful, protective services and security provider, combining cutting-edge technology with world-class security intelligence and our global network of experts cover every security risk.

As a Security Team Leader you will ensure all visitors experience a very high level of customer service while maintaining the integrity and safety of the public, exhibition, building and staff.

On a daily basis you can expect to conduct duties such as supervise your team in a possitive way so all Security Officers and Controllers can complete their dutues in accordance with procedures, policies and compliance which falls in line with legal requirements such as the Data Protection Act and Health and Safety at Work Act.

You will be ensuring all of your team members report for duty as required ensuring that all posts are covered escalating any issues immediately to the Duty Managers/Scheduling Coordinator. You will also be providing operational support and act as a point of contact out of hours if and when required.

This role ensures that through the management of people Securitas provide a high standard of visitor service and maintain the integrity and safety of all assets, buildings, staff and visitors of the gallery.

Delivering the highest levels of customer service which consistently demonstrate Securitas's core values of Integrity, Vigilance and being Helpful as well as the galleries shared values.

Essential Skills
Must have a valid SIA Door Supervisor Licence.
Must have a valid CCTV Licence
Good IT skills
Customer relations skills
Able to manage contractors and third parties
Have a five-year checkable employment history or be able to produce documentary evidence of any period of unemployment, self-employment or full and part-time education
during that period.
No current criminal convictions.
The ability to embody and uphold the Securitas core values of Integrity, Vigilance and Helpfulness.
Excellent communication skills and a strong customer focus.
Be punctual and reliable.
Be willing and able to work shifts covering days, nights and week-end

To work with us you will need to be confident, articulate and communicate well both verbally and in written language.

Our team need to be immaculately turned out, polite and proactive when engaging with customers to ensure a complete customer experience is provided, as we aim to maintain our outstanding reputation for excellence.

Desirable Skills

Additional

* IOSH preferable
* Manual Handling Training

About Company

Securitas is the leading global security services provider employing more than 370,000 people scanning 58 markets, throughout North America, Australia, Europe, Latin America, Africa, the Middle East and Asia. In the UK, Securitas employs over 10,000 people, providing Protective Services to a wide range of clients from small local businesses, to national and global corporations, and even international airports. Its operational centre in Milton Keynes provides support to the largest mobile fleet in the UK. It also houses the industry first Training and Development Academy with accreditation from City & Guilds. Securitas' focus is on security and its ability to offer real value through its six Protective Services, including Fire and Safety. Unique within the industry, its focused service offering is a key differentiator in all the markets in which it operates. With its global footprint, Securitas is at the forefront of innovation, moving the industry towards predictive security by harnessing 'big data' to provide intelligent, pro-active solutions