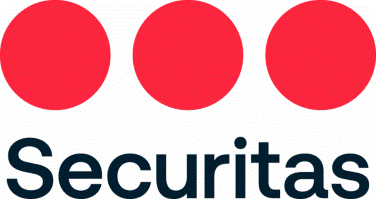 Security Officer - Relief Role 40hrs/week Guaranteed hours - Smart Recruit Online
York, Yorkshire YO19RL

Static Relief Role covering York, Harrogate and Leeds based on a 40 hour guaranteed per week, £9.30 per hour. Must have a valid SIA license and own transport.

Due to COVID-19 Interviews will be held over video call so you must have access to a smartphone/laptop/computer or tablet.

Do you have what it takes to be an Security Officer with Securitas?

We have an exciting opportunity for an enthusiastic Security Officer to join our dynamic team on a relief contract basis. This role is perfect for anyone who is looking to stay within the Security industry or looking to start a new career in Security.

The role of a Security Officer is firstly to provide a safe and secure environment to the public, but to also welcome visitors and give a very friendly, personal, professional perception as first impressions are critical in this role.

Although demanding, a Security Officer role with Securitas will allow you to demonstrate your exemplary customer service skills as you engage with customers, clients and visitor. throughout each shift, whilst remaining alert to security issues and keeping everyone safe.

We are an internationally successful, protective services and security provider, combining cutting-edge technology with world-class security intelligence and our global network of experts cover every security risk.

Security Officer | Door Staff | Front of House |Protective Services | Guard | CCTV |

The main responsibilities as a Security Officer will be to provide a high level of customer service to both customers and management whilst ensuring a safe and secure experience through regular patrolling with a visual deterrent and highly vigilant whilst in role.

As much as this is a Security Officer role, our client is looking for someone who has a very friendly outgoing nature who can speak to the public in an easy going and friendly nature.

You will be reporting and esculating where necessary to Management and the Police force when necessary whilst being a visible presence at all times in order to deter any anti-social behaviour, violence and public order offences.

Working as relief officer you will be required to be flexible and able to work days, nights and weekends. You will be working at different sites in York covering annual leave, ad-hoc work and sickness.

You are also required to drive and able to travel within 35 miles radius from your home address.

Essential Skills

A valid SIA licence
Must have a Driving Licence and access to a Vehicle as you will need to travel to sites in the area.
Strong communication skills.
Able to respond and adapt quickly to different situations, act on own initiative and deal effectively and professionally with the
unexpected.
Smart and confident with strong communication and interpersonal skills.
High level of customer care awareness.
Ability to write reports.
5 years checkable work/school history.
Ability to remain calm and resilient in challenging situations.
Flexibility.

To work with us you will need to be confident, articulate and communicate well both orally and in written language.

Our team need to be immaculately turned out, polite and proactive when engaging with customers to ensure a complete customer experience is provided, as we aim to maintain our outstanding reputation for excellence.

Desirable Skills

Security experience
Excellent customer service skills

About Company

With our roots dating back to 1934, Securitas is one of the largest Security Service organisations in the world specialising in protecting Corporate Organisations, SME's and the public. We boast a workforce of 370,000 employees worldwide with 10,000 employees in the UK alone.

Securitas are redefining the way that Security Officers are perceived within the security sector and unlike other security companies, we are driving solutions that combine people technology and knowledge rather than just static guarding. We are establishing a reputation that is second to none as we integrate with the operations teams within hundreds of high-profile companies.

We are breaking down the barriers in the Security industry by encouraging and empowering Gender Diversity and Inclusion in the workplace.

Securitas is a company where you can come to develop a career, with access to training and the ability to gain qualifications, you can grow in confidence and take on more responsibility. Our people are empowered and are not micro-managed We trust people to do a good job and make a difference every day. And we recognise our employee's efforts and achievements through our 'you make a difference awards' and quarterly 'community award' schemes.

9.30 - 9.30 per hour
see job spec