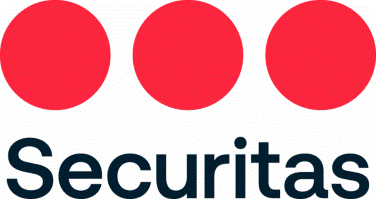 Security Officer [Relief Guaranteed Hours] - Smart Recruit Online
Salford, NW M446DJ

Would you like to take on a role that allows you to take ownership of your work, be creative in your approach and get rewarded for your contribution and commitment?
Are you hungry and ambitious for more success and responsibility?
Do you ever feel that your current role just isn't fulfilling or rewarding enough?
In your new role as a Security Officer working with us, you can expect to be challenged, as we will give you as much responsibility as you can handle.
We're looking for a confident, talented, experienced individuals .
We want you to bring your unique set of skills and experience to a special place where you can reach your true potential.

This is a fantastic opportunity to work alongside a team of dedicated professionals and experts that are truly some of the best in their field.
You will receive all the training you need to fast track yourself to success. We take pride in what we do and our values underpin our behaviours.
Joining our team will be rewarding, challenging, exciting and fun!
If you are looking for an opportunity that gives you direct access to the latest tools, technology and thinking, then this should be right up your street.
If you are looking for a career, with genuine opportunities to move up the ladder, then we are a company that wants to help you, guide you and inspire you to achieve your full potential.

The job will give you some fantastic opportunities to work across different areas, with a variety of people at all levels of seniority.

Securitas are redefining the way that Security Officers are perceived within the security sector and unlike other security companies, we are driving solutions that combine people technology and knowledge rather than just static guarding. We are establishing a reputation that is second to none as we integrate with the operations teams within hundreds of high profile companies.

As a relief Security Officer you will be guaranteed your contractual hours, the average shift is 12hrs and you must be available to work days, nights & weekend shifts.

Essential Skills

To work with us you will need to be confident, articulate and communicate well both orally and in written language.

Our team need to be immaculately turned out, polite and proactive when engaging with customers to ensure a complete customer experience is provided, as we aim to maintain our outstanding reputation for excellence.

PREVIOUS APPLICANTS NEED NOT APPLY

Desirable Skills
Security experience
Excellent customer service skills
Previous applicants need not apply
About Company

Securitas is the leading global security services provider employing more than 345,000 people scanning 58 markets, throughout North America, Australia, Europe, Latin America, Africa, the Middle East and Asia. In the UK, Securitas employs over 10,000 people, providing Protective Services to a wide range of clients from small local businesses, to national and global corporations, and even international airports. Its operational centre in Milton Keynes provides support to the largest mobile fleet in the UK. It also houses the industry first Training and Development Academy with accreditation from City & Guilds. Securitas' focus is on security and its ability to offer real value through its six Protective Services, including Fire and Safety. Unique within the industry, its focused service offering is a key differentiator in all the markets in which it operates. With its global footprint, Securitas is at the forefront of innovation, moving the industry towards predictive security by harnessing 'big data' to provide intelligent, pro-active solutions