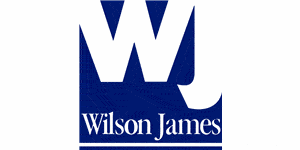 Security Officer - Smart Recruit Online
Plymouth, SW PL11DZ

Be part of something amazing. Join Wilson James.
Wilson James provides services to some of the world's most iconic brands. We collaborate. We raise standards. We win awards.

People are our greatest asset, we employ more than 5,000 brilliant people across security, construction logistics and aviation services.
We care and we do the right thing. As an employer of choice, we focus on wellbeing, training and career progression.
We celebrate diversity. With more than 75 nationalities represented in the Wilson James family, we are a truly inclusive company, a truly exciting place to be.

We have come a long way over the last 25 years and we have an amazing journey ahead of us, so please join us and be a part of that exciting journey!

This role is to ensure the safety of the public and staff across the Plymouth Ferry Terminal and conduct searches of persons/vehicles embarking on the ferries. When necessary, to respond to enquiries from members of the public politely, helpfully and confidently, directing customers to the appropriate sources of help. Hours are flexible and it mostly involves short shifts throughout the day/evening/weekends.

*A valid SIA licence is a MUST - (CP/SG/DS level) *

*This role is a zero hour position *

Duties to include (but not limited to):

Carry out searches of passengers entering the ferry terminal who are embarking on Brittany Ferries or other providers
To be alert to potential hazards; check for fire and flood; ensure all windows and doors are closed and locked. Report any serious incident (e.g. flood, fire or theft) to the Control Room immediately.
Follow emergency and evacuation procedures; assist in the searching of site / buildings in accordance with set procedures.
Prevent the admittance to the premises of unauthorised persons.
Remain alert and vigilant to activity on the site to ensure risks are minimised through prompt action.

Benefits

Excellent training and development, SIA licence costs, annual leave entitlement, auto enrolment pension scheme, death in service benefit

Additional Information

Shifts/Hours: Zero Hour Contract. 3 hour shifts - typically 19:00 - 22:00 with potential for some early and weekends

Essential Skills
A valid SIA licence - (CP/SG/DS level)
Excellent communication skills
Desired Skills
Fire Marshall
First Aid at Work certificate

About Company

Wilson James has been raising standards for over 25 years across three core services lines; Security, Construction Logistics and Aviation Services. From day one, we had a clear vision to deliver excellence for every project and for every client. Our ambition was to grow organically with a quality, service-led offering delivered by talented people. Today, we have proudly fulfilled that ambition.

8.72 - 8.72 per hour
see job spec