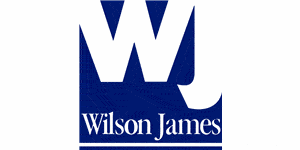 Security Officer - Smart Recruit Online
Oadby and Wigston, MID LE181PG

Be part of something amazing. Join Wilson James.
Wilson James provides services to some of the world's most iconic brands. We collaborate. We raise standards. We win awards.

People are our greatest asset, we employ more than 5,000 brilliant people across security, construction logistics and aviation services.
We care and we do the right thing. As an employer of choice, we focus on wellbeing, training and career progression.
We celebrate diversity. With more than 75 nationalities represented in the Wilson James family, we are a truly inclusive company, a truly exciting place to be.

To provide security for the DLNG site. Carry out tasks as instructed by the Security Site Manager and/or Operations Manager.

Duties to include, controlling access & egress, detect unauthorised access to clients' property (DLNG)
To carry out security patrols (by foot and mobile vehicle) throughout the allocated sites perimeter and internal

buildings

To effectively monitor CCTV for the prevention of crime and to ensure the Health and Safety of staff and visitors.
To actively support Health and Safety objectives by responding to all emergencies in accordance with procedure and to play an integral part in the safe evacuation of visitors, staff, and contractors minimising risk.
To meet and greet staff and visitors, being visible and encouraging with any assistance needed.
To monitor contractor's adherence to safety thereby reducing the risk of accidents arising via the contractor's work
To efficiently respond to alarms as requested.
To play an integral role in any emergency including evacuation, dealing with unsocial behaviour, first aid incidents (or assistance to trained first-aiders)
To investigate matters of concern reported.
Investigate fire alarm indicators in the buildings and respond as per Assignment Instructions
A valid SIA Security Guard Licence, Driving Licence and First Aid Certificate is essential for this role.
To ensure that your SIA Licence and any site passes are on display at all times, while at work.
Prevent any illegal or inappropriate actions. In addition to playing an active role in incident response as instructed by the Security Site Manager and Supervisors, your goal is to detect, deter, protect, observe and report.
To remain vigilant and alert when on duty, at all times.
To provide a visible preventative security presence by patrolling the site.
To ensure compliance of the Service Level Agreement, in relation to the contract.
To work with the Customer (Dragon LNG (PFSO)) and the Security Site Manager to ensure that all company and site policies are implemented effectively.
Adhere to all SOP, s and assignment instructions
Carry out any additional reasonable duties requested by the client, operations manager or security site manager.
Other duties and responsibilities
Work in accordance with:

Wilson James policies, site procedures and training provided
Wilson James core values:

We are fair and honest in all our activities;
We treat each other with dignity and respect;
We are responsible for all our actions and accountable for their consequences;
We have an environment that enables and supports effective communication;
We will continuously develop safe systems of work to ensure no-one is placed at risk on our workplaces.

Customer/Client policies

Carry out any reasonable instruction requested by the Shift Supervisor or Contract Manager.
Benefits

Excellent training and development, SIA licence costs, annual leave entitlement, auto enrolment pension scheme, death in service benefit

Additional Information

Shifts/Hours: Permanent, Zero Hours Salary: £9.31 per hour

Essential Skills
SIA Licence
Full, valid, clean UK Driving Licence
VHF Radio Licence
Deliver excellent customer service
Above average IT Skills
Demonstrate the ability to think and act quickly in emergencies or under pressure
Have an ability to deliver succinct and clear verbal and written reports where necessary
Maintain a high standard of personal presentation
Demonstrate reliability including the ability to deliver high standards of both punctuality and attendance in order to ensure team effectiveness and availability
Able to demonstrate an ability to work as part of a team.
Able to deal calmly and confidently with all demands from the public.
An understanding of the principles of equality and diversity in relation to visitors' needs.
An interest in and commitment to the work of Wilson James for its clients
Desired Skills
Emergency First Aid at Work certificate

About Company

Wilson James has been raising standards for over 25 years across three core services lines; Security, Construction Logistics and Aviation Services. From day one, we had a clear vision to deliver excellence for every project and for every client. Our ambition was to grow organically with a quality, service-led offering delivered by talented people. Today, we have proudly fulfilled that ambition.

9.31 - 9.31 per hour
see job spec