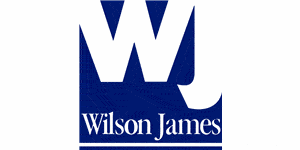 Security Officer - Nights Only - Smart Recruit Online
London, London

Wilson James provides services to some of the world's most iconic brands. We collaborate. We raise standards. We win awards.
We employ more than 5,000 brilliant people across security, construction logistics and aviation services.

We celebrate diversity. With more than 75 nationalities represented in the Wilson James family, we are a truly inclusive company.
Wilson James is an equal opportunities employer and welcomes applications from all suitably qualified persons regardless of their race, sex, disability, religion/belief, sexual orientation or age. A criminal conviction will not necessarily be a bar to obtaining a position, however each case will be assessed on an individual basis.
For information about Wilson James' commitment to Equality, Diversity and Inclusion, please see our website.

Night Security Officer will be required to carry out Internal & External patrol of premises, general patrols ie checking doors, windows are closed after hours are to be carried out. Officer will be required to report to duty control room officer and team leader upon arrival for the shift. Full training and support will be provided for the successful candidate.

As a condition of employment you will need to be able to evidence a minimum of 5 year's written work history - this evidence needs to include any gaps of over 31 days and periods of self-employment.

Failure to provide this evidence will result in Wilson James not being able to comply with the BS7858 Standard (the British Standards Institution for screening individuals employed in a security environment) and therefore no offer of employment is able to be made.

Main Responsibilities

Provide excellent customer service, and able to deal with situations in a calm and professional manner whilst bag searching within the North & South Entrances.
Monitor all access control areas and deal with any situation.
Monitor your surroundings for any suspicious activity whilst covering North, South Entrances.
Be able to report all HSSE issues, escalate when required.
Adhere to all company procedures and Assignment Instructions.
Remain in compliance with site, HSSE regulations.
Immediately respond to emergencies to provide necessary assistance to employees and visitors.
Able to liaise with external agencies, Police, London Fire Bridge
Protect the company's assets relative to theft, assault, fire, and other safety issues.
Be able to act as an escort to employees or visitors if required.
Able to attend external training course as requested.
To ensure that your SIA (DS) / CCTV license is always displayed whilst on duty.
Essential Skills
Deliver excellent customer service
Demonstrate the ability to think and act quickly in emergencies or under pressure
Have an ability to deliver succinct and clear verbal and written reports where necessary
Maintain a high standard of personal presentation
Demonstrate reliability including the ability to deliver high standards of both punctuality and attendance in order to ensure team effectiveness and availability
Able to demonstrate an ability to work as part of a team.
Able to deal calmly and confidently with all demands from the public.
SIA DS licence
Desirable Skills
Have an understanding of basic Health & Safety
Have an understanding of Customer focus

About Company

Wilson James is a leading security, construction logistics and aviation services provider with more than 5,000 employees. With in-depth sector and service expertise, we deliver solutions to clients operating across the Aviation, Construction, Corporate, Energy, Manufacturing, Maritime and Technology industries.

Wilson James are an equal opportunities employer and welcome applications from all suitably qualified persons regardless of their race, sex, disability, religion/belief, sexual orientation or age. A criminal conviction will not necessarily be a bar to obtaining a position, however each case will be assessed on an individual basis.

10.60 - 10.60 per hour
see job spec