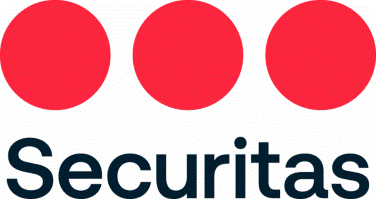 Security Officer - Smart Recruit Online
London, London

Do you have what it takes to be a Licenced Security Officer with Securitas?

We have an exciting opportunity in our Gallery for an enthusiastic Licensed Security Officer to join our dynamic team on a Permanent basis. This role is perfect for anyone who is looking to stay within the Security industry.

You will be working on 4 on 4 off shift pattern, covering days, nights and weekends in your rotation. As a part of 4 on duty shifts you are required to work 2 days and 2 nights, so night and weekend work is mandatory.

Puropse of this role is to work as part of a team jointly responsible for the security and safety of the building and its contents at all times, and providing a safe and secure environment for the staff and public during opening hours as well as to protect people, premises and information.

We strive to deliver the highest levels of customer service which consistently demonstrate Securitas' core values of Integrity, Vigilance and Helpfulness on a daily basis.

Please note that the prospective Security Officer must have acquired the full SIA licence before being able to start work on operational shifts.

We pride ourselves by providing our employees with a chance to build a career within the Security sector by enabling them to gain qualifications and accreditation which will lead to a successful career here at Securitas.

Although demanding, a Security Officer role with Securitas will allow you to demonstrate your exemplary customer service skills as you engage with customers, clients and visitors throughout each shift, whilst remaining alert to security issues and keeping everyone safe.



As a part of our Security Team you will be reporting to Security Team Leader and Security Duty Manager. Your responsibilities will include, but wil not be limited to :

To provide, as part of a team, a continuous rotating shift system for the protection and security of the Gallery and its Collection, especially during silent hours.This will include patrolling the building and reporting to the Security Team Leader any potential security, fire or flood risk.

To monitor entry control to the outer building perimeter, allowing access only to those persons authorised, according to the Gallery's Database.

To maintain a daily record of all temporary Security Passes issued.

To display a working knowledge of the security and fire alarm systems in place throughout the Gallery and monitor the operation of such systems.

To be familiar with the locking and unlocking procedures of various doors in accordance with the relevant schedules in order to permit only authorised person's access and egress.

To ensure the security and safety of all property delivered out of hours and monitor items leaving and entering the building as authorised.



You will be required to remain alert to all aspects of the security of the building at all times, especially during the silent hours, and to apply your knowledge and experience to optimise the protection of the building and its contents at all times.

You will also be assisting the Security Team Leader/Security Deputy Team Leader in the recording of all incidents that threaten the
security and safety of the Gallery.

During all duties you will display the highest standard of personal presentation and smartness of uniform to maintain the image of Securitas and the customer.

Essential Skills

Must have a valid SIA Door Supervisor and preferably also CCTV Licence
Must have the right to work in the UK.
Must be over 18.
Have a five year checkable employment history or be able to produce documentary evidence of any period of unemployment, self-employment or full and part-time education during that period.
No current criminal convictions.
The ability to embody and uphold the Securitas core values of Integrity, Vigilance and Helpfulness.
Excellent communication skills and a strong customer focus.
Be able to work independently as well as part of a team.
Be punctual and reliable.
Be willing and able to work shifts covering days, nights and weekend.
Desirable Skills
Managing and Leading others
Self-motivation
Decision Making
High level communication skills
Commercial Awareness
Operational Excellence
Ability to remain calm and alert under pressure
High level customer focus
Strong team work focus
Excellent time management skills

About Company

With our roots dating back to 1934, Securitas is one of the largest Security Service organisations in the world specialising in protecting Corporate Organisations, SME's and the public. We boast a workforce of 370,000 employees worldwide with 10,000 employees in the UK alone.

Securitas are redefining the way that Security Officers are perceived within the security sector and unlike other security companies, we are driving solutions that combine people technology and knowledge rather than just static guarding. We are establishing a reputation that is second to none as we integrate with the operations teams within hundreds of high-profile companies.

We are breaking down the barriers in the Security industry by encouraging and empowering Gender Diversity and Inclusion in the workplace.


10.65 - 10.65 per hour
see job spec