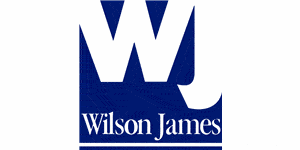 Security Officer - Smart Recruit Online
Barrow-In-Furness, NW LA167AR

Be part of something amazing. Join Wilson James.
Wilson James provides services to some of the world's most iconic brands. We collaborate. We raise standards. We win awards.
People are our greatest asset, we employ more than 5,000 brilliant people across security, construction logistics and aviation services.
We care and we do the right thing. As an employer of choice, we focus on wellbeing, training and career progression.
We celebrate diversity. With more than 75 nationalities represented in the Wilson James family, we are a truly inclusive company, a truly exciting place to be.
We have come a long way over the last 25 years and we have an amazing journey ahead of us, so please join us and be a part of that exciting journey!

This position is a zero hour position to provide security officer duties within ABP Barrow-In-Furness. The key requirements of the role are to ensure the safety, CCTV operation and security of the public and staff across the site. When necessary, to respond to enquiries politely, helpfully and confidently, directing customers to the appropriate sources of help.

The successful applicant must have a valid SIA and UK driving licence, please ensure this is included on your CV, otherwise you will not be considered for interview.

Duties to include (but not limited to):

Monitor and respond to CCTV and Intruder/Access alarms.
Conduct mobile patrols within the estate.
Prevent the admittance to the premises of unauthorised persons and vehicles.
Record all vehicular and pedestrian traffic passing through the main gate check point as instructed by site procedure.
To be alert to potential hazards; check for fire and flood; ensure all windows and doors are closed and locked. Report any serious incident (e.g. flood, fire or theft) to the Control Room immediately and the Wilson James Operational Support Centre.
Remain alert and vigilant to activity on the site to ensure risks are minimised through prompt action, end to end investigation and reporting.

This is role which will include cutting edge guarding technology using cloud based CCTV and modern guarding solutions. This will including extensive mobile patrols within the estate.

Essential Skills

Valid SIA licence
Full driver's license
Excellent communication skills
Good level of computer literacy
Desirable Skills
First aid trained
CCTV Licence

About Company

Wilson James is a leading security, construction logistics and aviation services provider with more than 5,000 employees. With in-depth sector and service expertise, we deliver solutions to clients operating across the Aviation, Construction, Corporate, Energy, Manufacturing, Maritime and Technology industries.

Wilson James are an equal opportunities employer and welcome applications from all suitably qualified persons regardless of their race, sex, disability, religion/belief, sexual orientation or age.

9.50 - 9.50 per hour
see job spec